The Phone Co-op is Awarded Investors in People Accreditation
Published date: February 2017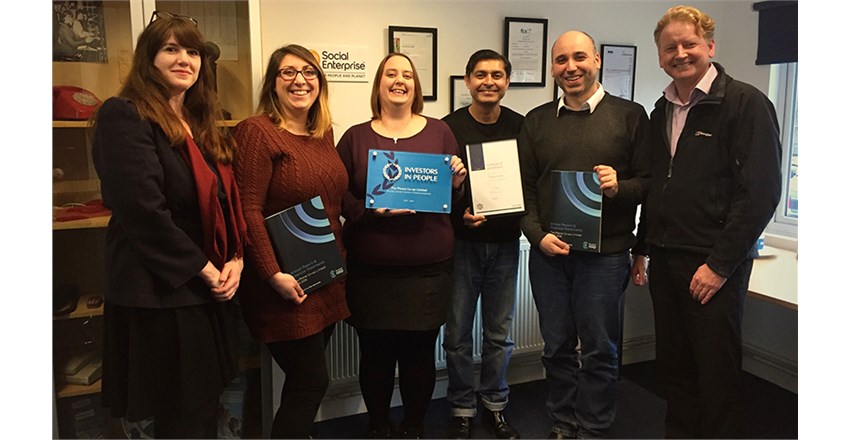 By Nick Milton
The Phone Co-op, the UKs only member-owned telecoms provider, has been awarded Investors in People (IIP) accreditation. IIP is universally recognised as the standard for better people management and reflects the investment that The Phone Co-op has made in supporting and developing its 74 colleagues.
This includes a wide range of benefits such as an 11% non-contributory pension scheme, a share of the profits distributed equally and free bicycles to travel to work. Most importantly The Phone Co-op has a commitment to living co-operative values, empowering and developing colleagues.
The Phone Co-op was accredited early on as a Living Wage employer, it already paying above the recommended wage level. Last year it was awarded 'Growing Co-operative of the Year' by Co-operatives UK, the trade body representing the co-operative movement and this year is about to launch a new brand, incorporating the International Co-operative Alliance's global "Co-op marque". It has plans to improve the working environment for all colleagues by moving from an industrial estate on the edge of Chipping Norton in Oxfordshire into an office building it has purchased in the centre of the town.
Vivian Woodell, Chief Executive of the Phone Co-op said "I'm incredibly proud that The Phone Co-op has been awarded IIP status, a sign that we are a good employer and a great place to work where colleagues can progress their careers. As part of the process a large number of our colleagues were interviewed by an Investors in People assessor and this provided us with a lot of feedback for our development, which we will act upon. Surveys of our members have repeatedly revealed that they want to see us creating the best working environment for our employees. We want all our colleagues to have a real stake in the future of The Phone Co-op as we rely on their collective hard work, dedication to our values and their commitment to grow the business".
Paul Devoy, Head of Investors in People, said: "We'd like to congratulate The Phone Co-op, Investors in People accreditation is the sign of a great employer, an outperforming place to work and a clear commitment to success. The Phone Co-op should be extremely proud of their achievement."