Working from home - Is your broadband up to the job?
Working from home has quickly become a reality for many of us, swapping out our daily commute for a coffee on the sofa before work and while that may sound idyllic, working from home has been shown to be tougher than we thought, especially if you struggle with slow with unreliable broadband speeds, which can drag down your productivity.
What broadband speed do I need to work from home? Find out more here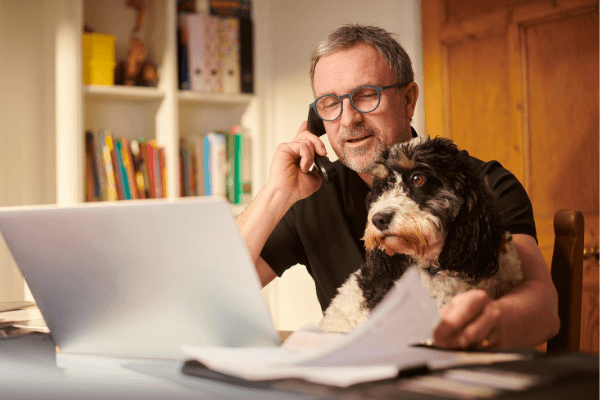 Remote working
Working from home is more than just a trend, a bonus perk, or a temporary fix. Remote work is here to stay, with many companies transitioning to permanent work-from-home roles. It is the new normal way to work for millions across the UK.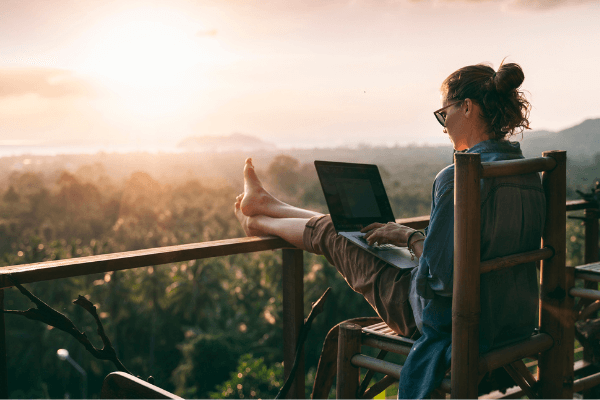 Tips to improve your broadband when working from home
If you're currently having issues with slow internet access, making it harder to work from home, here are a few things you can try to ensure you're getting the most out of your broadband, before considering an upgrade.
Location, location, location!
Altering your home into a remote workspace can often lead to creating home workspaces in unlikely places. Try to choose a space that receives a clear WIFI signal whenever possible. This may involve some experimentation and adjustment, either moving your workspace to a new area or rearranging the room.


Install your router at the correct height
The height at which you install your router can actually have a large impact on your WIFI signal. Think of it like a speaker, speakers that are higher in the air are easier to hear with better sound quality. The same idea applies to your router. Adjusting the height of your router is a simple method to improve your internet connection while working remotely.
The best height for your router is between 1-1.5 meters, or 3-4 feet, off of the ground. Make sure you don'tset it too high, as this can cause your signal to degrade.


Change your wireless channel
If you're struggling with a poor Wi-Fi connection, you might want to try changing your wireless channel settings. If your Wi-Fi router is broadcasting on the same channel as your neighbours, it could be slowing your internet down.


Run a speed test
If you're not 100% sure what broadband speed you're actually getting, then run a quick speed test in order to get a clearer idea. This will help you decide if you need to "ration" your bandwidth. If you only have access to download speeds of around 10Mbps, you're going to have to be much stricter with your internet usage while working from home than if you had 67Mbps, for example. Using the internet for emails and searching Google won't place a huge amount of strain on your connection, but if your job includes video calling or downloading and uploading large files, then you might need to look at increasing your package.


Limit the number of devices connected to Wi-Fi (if you can)
In an ideal world, when working from home you would ensure your broadband is at peak performance by limiting the number of connected devices. However, if you have kids who are home while you're working, this may not be possible. Streaming movies, music and games is going to slow down your connection and potentially affect your download and upload speeds. If this is the case for you then why not check if Ultrafast Fibre is available for you with average download speeds up to 900Mbps.
Broadband for small business
If you're a small business with under 10 employees or working from home and want more assurances over the quality and reliability of your broadband. Enhanced broadband may be for you
Your Superfast Plus and Your Superfast Enhanced broadband offer an unchanging IP address (the number that allows your computer to communicate with other devices). Meaning you can use it to run a server if required.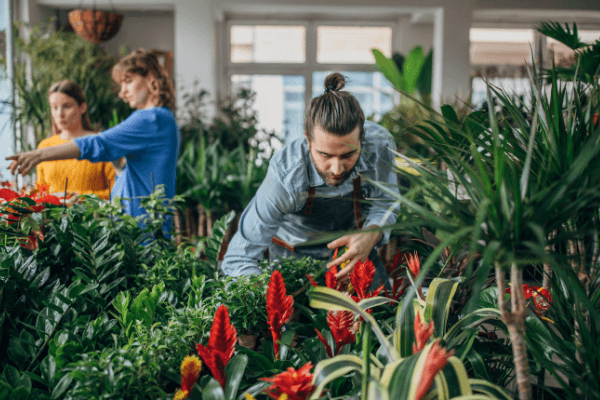 Fibre and Broadband Product Reviews
Frequent Asked Questions
How long will it take to get broadband up and running once I've ordered?
If you are new customer we'll aim to get you up and running within two weeks but sometimes it can take longer. Once we have processed your order we'll be able to give you an estimated switchover date.
Which broadband option is right for me?
Click
here
to use our line checker and choose from one of our packages.
What is Superfast Fibre?
Superfast broadband technology uses a fibre optic cable which gives you a much higher download and upload speeds.
Do I have to pay a setup fee?
Our Superfast Fibre - Self Install has no setup fee. Self install means you plug in the pre-configured router and you are ready to go online.
There is no setup fee for our standard unlimited broadband if you choose the 24-month contract. If you choose the 12-month contract, there is a £20 set up fee.
Do I get a new router?
You will get a free router when you switch.
If I switch to Your Co-op Broadband and I still have a contract with another company will they charge me?
You'll have to contact your current supplier regarding any termination fees.
What affects my broadband speed?
- How close do you live to your telephone exchange
- The length and the quality of your telephone home wiring
- Whether your broadband microfilters are correctly installed
- Processing speed of your computer, router or modem
- The speed of connection between your computer and router/modem (an ethernet cable is faster than WIFI)
What happens if I'm not happy with my Broadband service?
A: If there's any problem with speed and you're not getting the speeds we've told you your line is capable of, we'll do our best to resolve the issue. If you're not completely satisfied after 30 days of reporting your problem, you can walk away, no questions asked. This promise applies for the duration of your contract with Your Co-op Broadband.
This guarantee only applies if the issue is due to problems with the broadband service we provide. It does not apply to problems with the copper line supplying your home, or with your Wi-Fi connection from the router to your device (for example if you get good speed in one room and poor speed in another, it is likely to be down to the router signal, not the broadband speed).
The guarantee applies if you are not getting the minimum specified broadband speed in your order details. It does not apply to the advertised average or 'up to' speeds. You must use our speed checker at https://www.speedtest.net/ so we can view the speed you are achieving and confirm whether you are achieving the minimum specified speed or not.
Also please note the following:
If you cancel a planned engineer visit, we may extend the deadline by a reasonable period so that we have time to work together and resolve the problem.

If you can't attempt to diagnose or resolve the problem when you report it to us, for example if you are away from home or the affected premises when you report the problem, we may extend the deadline by a reasonable period.

If you repeatedly miss planned engineer appointments or fail to take reasonable steps as requested by us – meaning that we can't help to diagnose or solve the problem – the guarantee will no longer apply, and you will be charged for your broadband as originally agreed and a missed appointment charge will be added to your bill. You will be told when this has happened and we will clearly explain why.

There may be other exceptional circumstances beyond our control – for example, a missed or delayed Openreach appointment, the need to obtain street works permissions or severe weather which causes multiple faults across parts of the UK – which make us technically unable to resolve the speed problem. In this instance, we may ask you for more time to see if we can fix the issue.
What happens if I move house?
Moving house? We need at least two weeks' notice to move all of your services smoothly. So let us know when you are moving and we'll arrange phone and broadband for your new house once you have a working line, and cut off the broadband service at your old address.