Fairphone 5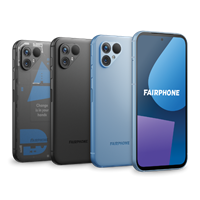 8GB RAM/256GB Storage
3x 50MP cameras
5 year warranty
£600 one-off
(excl vat £500.00)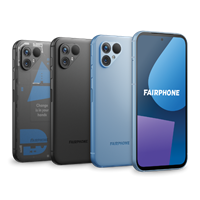 Climate Positive through Ecologi
24 month contract
8GB RAM/256GB Storage
3x 50MP cameras
5 year warranty
From £35 a month with £24 up front
(excl vat From £29.17 with £20 up front)
Future proof high performance
The Fairphone 5 isn't only fast but will keep up to speed until 2031. Thanks to a long-life Octa-core chip backed with at least 8 years of software updates and support from Fairphone. Choose a green phone that makes Android 13 a truly ethically powered device.
Super sharp 50MP snaps
Enjoy premium dual lenses with more megapixels than Apple's leading models, so you have sharp and reliable shots whatever the occasion. You can capture the world in 4K with videos at 240 frames per second for super smooth memory-making.
Industry-leading 5-year warranty
To prove longevity is a reality for all users, there is a 5-year warranty as standard. Once purchased, just remember to register on the Fairphone website and then you're covered. Enjoy the longest-lasting, manufacturer-protected smartphone on the planet.
Dynamic OLED display
A stunning OLED display of vibrant colours and crystal-clear images with super smooth motion performance. Enjoy scrolling through socials even in direct sunlight on a 6.4-inch screen with a 90hz refresh rate. All this performance is protected by gorilla glass 5, and unspoilt with just a hole punch sized selfie camera, giving you all the screen you need.
Made fair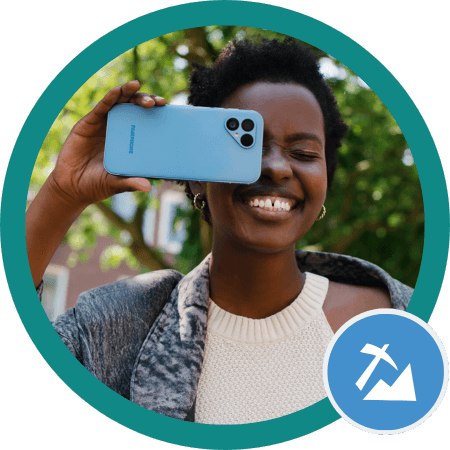 Made fair for you
Fairphone has 14 focus materials to ensure they are always sourcing sustainably and fairly. This includes the use of Fairtrade Gold, a mobile industry first, and other materials such as 100% recycled plastic and aluminium. 70% of the Fairphone 5 is made with fair materials, making it the truly green phone in the unethical smartphone market.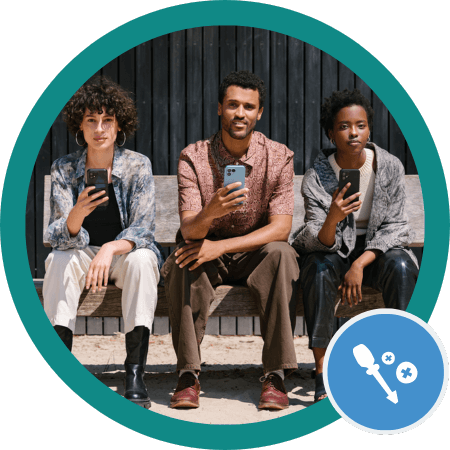 Unrivalled repairability
A modular design made of 10 parts makes your Fairphone 5 totally repairable if you ever need to. All the parts are affordable to replace and easy to swap out at home with a screwdriver. Stop the cycle of replacing mobiles too soon and save money if you ever have an accident with the Fairphone 5.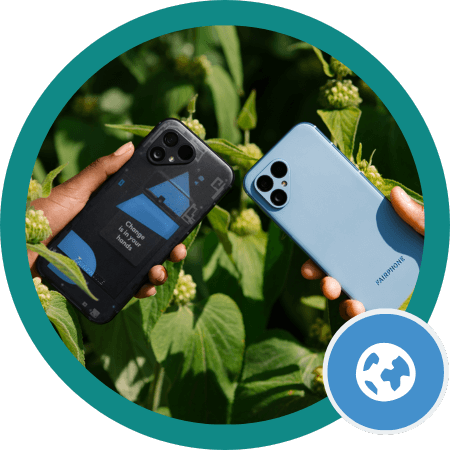 Helping People & Planet
Throughout the supply chain and production, Fairphone have ensured some of the highest standards for working conditions in the tech industry. They are committed to fair pay, representation, safety, conditions and no child labour which has earned Fairphone SA8000 certification. Every Fairphone user makes the world a more ethical place for all. Read more about the makers
here
.