Your Co-op has won the Feefo Trusted Service Award
Published date: January 2023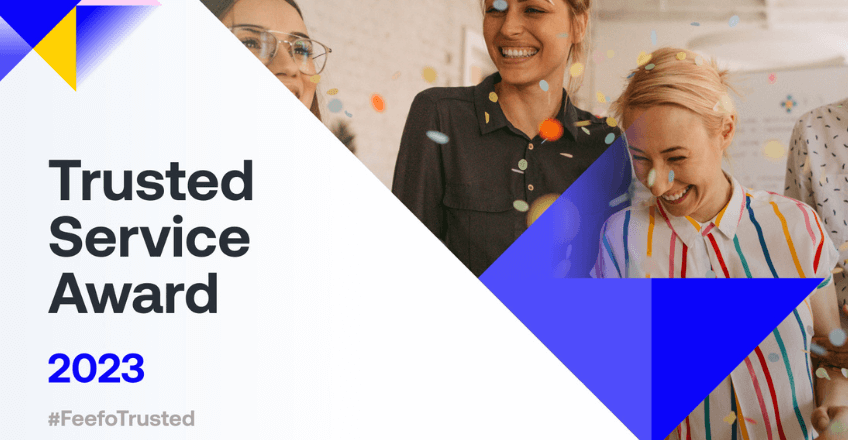 Your Co-op are proud to have received the Feefo Trusted Service Award for the fourth consecutive year, for consistently delivering amazing customer service that is at the top of the Broadband and Mobile industry. A huge congratulations to the Your Co-op Broadband and Mobile customer services team for their excellent work and dedication.
Why is a service award from Feefo important?
Feefo is a leading customer review and insights platform on a global mission to allow businesses to fully understand how their customers experience their products or services.
Feefo enables businesses to gain a deeper understanding of customer sentiment, behaviour and intent, to make customer-focused decisions that better support and satisfy. Feefo also creates trust between consumers and businesses by adopting a unique approach to only collect verified reviews from real people.
Customer service awards are not only helpful for businesses, but also for customers, as they aid the development and progression of services and products that are designed for them. So, we would like to thank our Broadband and Mobile customers for their honest and valuable feedback.
How Your Co-op received the Feefo trusted service award
Since 2014, Feefo has been recognising businesses that collect verified reviews and receive exceptional feedback from their customers. To be recognised for this achievement shows how effectively Your Co-op can analyse feedback and take actions to put customers first and improve their experience.
Consumer confidence is at near
historic lows
due to rising inflation, as well as research from the Institute of Customer Service reveals that complaints rose to
17.3% in the second half of 2022
. Highlighting how Your Co-op has successfully navigated tough market conditions to still deliver exceptional service.
Feefo has presented the Trusted Service Awards to Your Co-op for surpassing at least 50 reviews between January 1st, 2022 and December 31st, 2022 with a Feefo service rating of between 4.0 and 4.4. Broadband and Mobile have managed to successfully average a score of 4.3/5 based on over 500 verified reviews.
A message from Feefo
Congratulating Your Co-op Broadband and Mobile on winning this year's award, Tony Wheble, CEO at Feefo, said: "This year has been a difficult one for so many businesses. So, I'm delighted to recognise thousands of our clients, which have overcome various challenges to provide consistently high levels of customer service and satisfaction.
"The Trusted Service Awards have always been about recognising companies, like Your Co-op, that go way beyond the norm in customer service to receive great feedback from delighted customers. I can't wait to see what these businesses achieve next year."
If you would like to find out more about our products and verified reviews, please see our
Broadband
and
Mobile
.