Why choose ethical broadband for business?
Published date: June 2023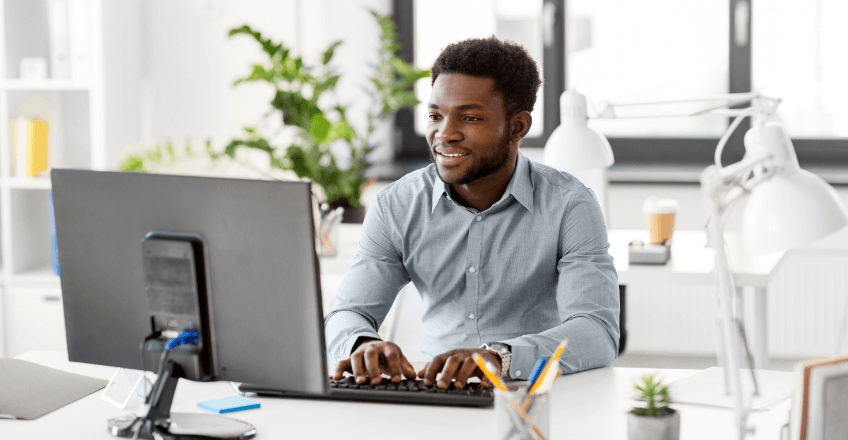 As businesses become increasingly reliant on technology to keep them connected, fast and reliable broadband is now more important than ever. However, before rushing to be connected, businesses must not lose sight of ethical broadband use. This could be an opportunity to help achieve business CSR and emission targets with ease, just by using ethical broadband.
Help your business achieve sustainability
By switching to Your Co-ops' ethical broadband service your business has another avenue to achieving Corporate Social Responsibility goals and carbon emission targets. The UK Government has set Net Zero targets for all SMEs by 2050, requiring a significant effort to strategically plan for a prosperous business' future with year-on-year emission reductions. No easy task for any UK business, which is why
Your Co-op Business Solutions
have made it easy to switch and start reducing 50kg of carbon emissions instantly.
Each year your business can save 600kg of its CO2 emissions, without spending time consulting or planning, it's free from fuss or fees. We simply make it easy to help businesses across the UK and even offer more
carbon-reducing solutions
to suit any business.
How Your Co-op Provides an ethical edge
Every month
Your Co-op business broadband
customers help to fund climate projects as part of their bundles, to reduce up to 50Kg of their monthly carbon footprint. A service that continues for as long as you're in contract, so a typical 24-month broadband contract will reduce 1.2 tonnes of CO2 from the atmosphere.
We'll also plant a tree each month each month your business is with us, which will contribute to future decarbonisation when the trees mature in 10-20 years' time. Only the most carbon-efficient and appropriate trees are used to maximise the future benefit. To find out more about how we create our climate-positive difference, please visit our climate impact partners
Ecologi here
.
Business Broadband solutions
Your Co-op provides ethical broadband solutions for all sizes of business. We'll help shape the best deal to supply you with the strongest internet for business. Whilst supplying the best possible service, our vision of creating a better, fairer world for all always applies, which is why we bundle in our climate-positive difference for free.
We can provide soGEA (Generic Ethernet Access) options for businesses, such as IP Superfast 40 and 80, in order to meet the needs of different connection speeds. We also have FTTP (Fibre to the Premise), Business fibre broadband, our Ultrafast option, which has a download speed of up to 1Gbps. Availability and speeds however are dependent on the location, equipment and wiring.
All of our broadband is ready for the IP transition and our routers, IP addressing and standard care package are provided free of charge to help make the change smoother and affordable. Though to still make phone calls, businesses will require an additional
VoIP service
.
Award-winning customer service
Your Co-op is proud to have received the Feefo Trusted Service Award for the fourth consecutive year, having consistently delivered amazing customer service that is rated 4.3/5 by verified Feefo customers. We always aim to improve each year, so your business can be assured that they will receive a pleasant and helpful service from an experienced and knowledgeable member of our award-winning team.