Fairphone 3+ - the sustainable choice for your business mobile
Published date: September 2020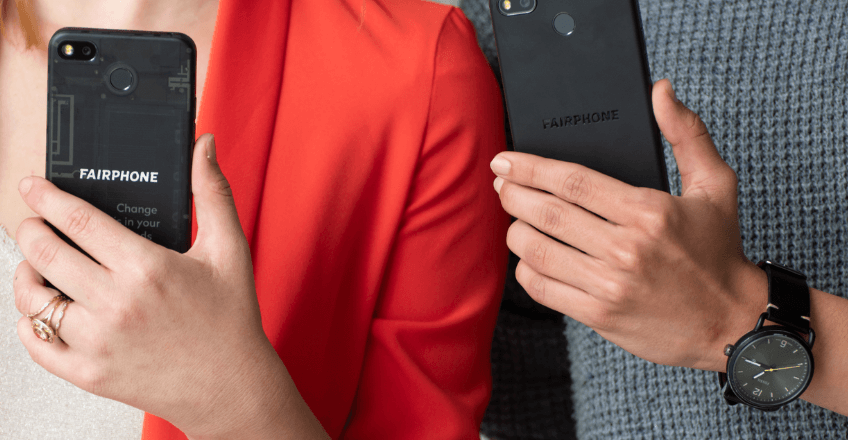 Now more than ever, businesses need to be able to keep their workforce connected. With more staff working from home and likely to continue that way well into the near future, reliable IT and mobile phones are a must for any organisation.

The shift in how we work has put companies' values into sharp focus. We've proven we can work effectively from home – so future employees are going to look for that flexibility even more than before.




Customers, too, are increasingly switched on to ethical business practices.

Global research

in May revealed that over half of respondents surveyed believed that companies behaving more sustainably was even more important as a result of the COVID pandemic.
Fairphone – a smartphone whose time is now
Fairphone 3+ is the eponymous product of an Amsterdam-based social enterprise that's transforming the way we look at smartphones.
Modular and repairable, Fairphone has been available from The Phone Co-op since its UK launch and is proving increasingly popular with ethically-minded users. (It came out on top in Ethical Consumer's mobile phone shopping guide.)
Businesses, too, are realising that using more sustainable tech helps them cut their carbon footprint and tick more of the CSR boxes that are important to their customers. Lush Cosmetics is just one of the organisations choosing the ethical route with Fairphone when it comes to their telecoms procurement.
Modular design = less downtime
There are many practical reasons for choosing Fairphone. It's as good as any other business smartphone. It runs on Android and is regularly updated. Its battery lasts a whole working day on one charge and it's available with purpose-designed accessories.
It's Fairphone's modular design and total cost of ownership (TCO) that could have the biggest impact on your choice, though.
48% of mobile users manage to break their screen in the first two years of having their phone. If it's a business phone, replacing it normally means uploading data to the company's main system and dealing with a procurement team that probably has better things to do than sort out a new phone.
With Fairphone, you don't need to replace the whole phone when something breaks. The screen can easily be replaced by the user in under ten minutes using a basic Phillips screwdriver. That's a lot of time, cost and hassle saved.
The same goes for most of the other components – camera, headphone socket, charging port, battery… all have a tendency to wear out or break on standard mobile phones and can only be repaired by a professional, if at all.
With Fairphone, each component can be replaced or upgraded individually, giving the phone a new lease of life and avoiding costly replacements. Fairphone aims to make each of their smartphones last between five and seven years, and it's the only phone in the world that gets a perfect 10/10 iFixit score for repairability.
The phone with two identities
Just because the boundaries between work and home have blurred somewhat over recent months, it doesn't mean your business and personal telecoms should merge.
Fairphones have always had a dual-SIM capability, so you can have use one handset for two numbers. Both personal and business calls can be handled without swopping phones, and your staff needn't splash out on a new phone when their personal phones come to the end of their life – just pop their personal SIM into their company phone.
Walk the ethical walk
Customers are choosing even more carefully these days, but ethical consumerism is nothing new. Six years ago a landmark report by Neilsen in the US showed that more than half of consumers are willing to pay more from companies dedicated to positive social and environmental impact.
Demonstrating your commitment to sustainable practices that put people and the planet first is more than just window dressing – it's part of your organisation's DNA and can directly affect your bottom line.
Fairphone is committed to creating a better world through responsible manufacturing and supply chain management that prioritises workers' rights and the use of non-conflict minerals (it's the first smartphone to incorporate Fairtrade gold, for example). You can find out more about Fairphone's impact-led practices here.
Choosing to buy Fairphone from The Phone Co-op is a logical extension of this approach. The UK's only co-operative telecoms company, The Phone Co-op is owned by its members and run for the benefit of its customers, not shareholders, and is committed to working ethically, operating sustainably and treating people fairly.