LUSH chooses Fairphone, the conflict-free smartphone
Published date: April 2018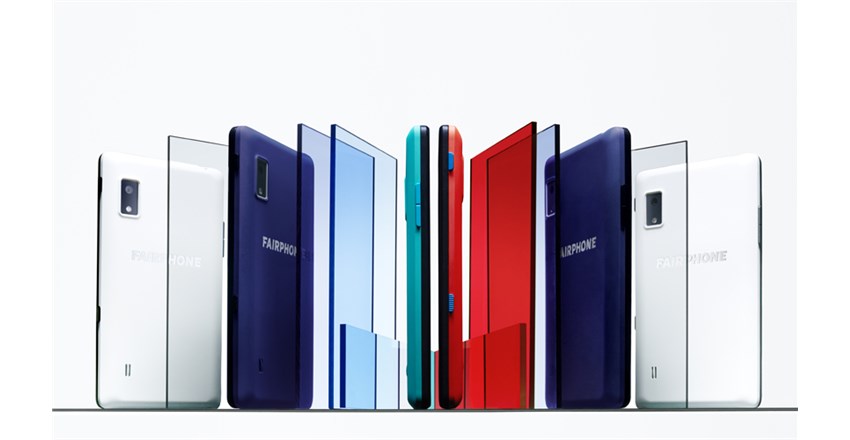 The Phone Co-op is the provider of Fairphone 2, the ethical smartphone that challenges the mobile industry over supply chain transparency, easy to repair technology and use of conflict-free minerals.




The sometimes appalling conditions that electronics factory workers endured have featured in the media. Fairphone is produced under a contract that provides for a worker-controlled welfare fund designed to enrich the workers' community.
The partnership between Fairphone and The Phone Co-op is based around shared values of openness and 'people power' and allows ethical UK businesses to get the Fairphone 2 on a monthly contract.

Lush Cosmetics is a cruelty-free manufacturer and retailer of fresh, handmade cosmetics that stands out for its policies of ethical buying, Fair Tax, fighting animal testing and looking after their colleagues. The Phone Co-op shares Lush ethical values and both businesses are Living Wage Employers and hold the Fair Tax Mark credential.

Global Head of Digital and Creative Technology for Lush, Adam Goswell explains: "We've recently committed ourselves to looking at all of the hardware we use in Lush globally, we believe strongly is sourcing hardware and devices ethically - from the metals and minerals that are mined, to the factories they assembled in and the life span and reparability; ensuring they don't end up in e-waste dumps.
When it comes to smartphones; Fairphone answers this commitment for us, so we're now offering Fairphone as an option for our staff, we are pleased to be doing this by partnering with The Phone Co-op to supply our Fairphones in the UK, we believe in their approach to business and look forward to exploring further ways we can work together."

Fairphone, the Android-based smartphone is building a movement for fairer electronics. Its dual SIM capability makes it the perfect business and personal phone.

NOTES TO EDITORS
About The Phone Co-op
The Phone Co-op is a telecoms and internet service provider based in Chipping Norton, Oxfordshire and in Manchester. It is a consumer co-operative, owned by its members, who are its customers. It provides products and services (phone, mobile and broadband as well as business data services) to residential and business customers throughout the UK. It also provides teleconferencing facilities for charities, not for profit organisations and other co-operatives. Driven by its members, it has a strong focus on ethics, both social and environmental. The Phone Co-op has 30,000 business and residential customers, over 70 employees and more than 12,000 members. It started trading in 1998 and has grown steadily since then and now has a turnover of over £12.5 million.
For press enquiries: Pat Moral, Content Marketing Executive.
Email: pat.moral@thephone.coop
Tel: 01608 434 045


About Lush
Lush is more than just a cosmetics company, it leads the ethical fight across numerous fronts. Just like its approach to sourcing ingredients and testing products, Lush believes in continuously challenging norms and driving best practice when it comes to business ethics. One of those key principles is the ethical use of data and technology - and there are three aspects to this.
Lush embraces open-source technologies in everything it designs, builds and releases, this means it is made available for use or modification by other users and developers.
The second is the ethical sourcing of hardware, meaning Lush uses conflict free material, as well as renewable and sustainable energy.
It also believes in the ethical use of data, so all the information Lush has is secure and used in a transparent way.
Lush's part in fighting against unethical digital practices is not an anomaly. The company is increasingly part of the tech community, providing open source solutions where before only monopolies existed. This is in line with a company ethos that aims to give more than it takes, act transparently, push innovation and raise industry standards.