The Phone Co-op launches a new brand for the digital age
Published date: January 2017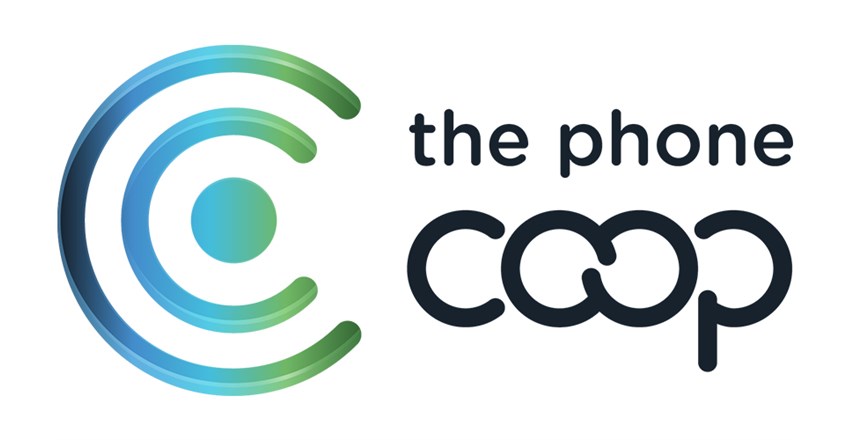 By Nick Milton
The Phone Co-op, the UKs only member-owned telecoms provider, has launched a new brand for the digital age. The new brand has been adopted to increase sales, ensure compatibility with new digital platforms, boost online reach particularly with younger people, increase the profile of the business and show how The Phone Co-op is different. The brand will be rolled out in the next few weeks and will see the website, print and publications and social media channels all change as part of the new visual identity of The Phone Co-op.
Jacci Marcus, Head of Sales and Marketing, said "We wanted a new brand identity to fit in with our new marketing strategy and to enhance our visual appearance in an increasingly digital world. For our new brand we have adopted a 'beacon' image with the International Co-operative Alliance COOP logo. The beacon reflects our desire to be at the forefront of the digital age, the COOP logo our vision to be a global co-operator. The new brand will help drive sales, build awareness of The Phone Co-op and help us stand-out online".
For the rebrand The Phone Co-op worked with a design agency, Blue Moon in Worcestershire, who were tasked with taking inspiration from The Phone Co-op's roots as a telecoms provider but also emphasising its international links. The Phone Co-op's new logo integrates a 'beacon' image with the global 'coop' mark. The mark was launched in 2013 by the International Cooperative Alliance, as a way to identify coop enterprises around the world'. The 'coop' mark, originally designed by the workers co-operative Calverts, is designed to show The Phone Co-op's solidarity with the international co-operative movement.
Vivian Woodell, Chief Executive of The Phone Co-op, said: "We are delighted with the new brand, and the Board is fully behind the change. It creates a new visual identity which conveys the fact that we are modern technology and communications business but we also part of the wider co-operative movement. The new brand signifies our desire to become the only choice for the ethical customer wanting phone, mobile, broadband and business data services but also encapsulates our role as part of the global co-operative movement".