The Phone Co-op Donates £10k Worth of Tablets With Free Internet Access to Local Schoolchildren
Published date: February 2021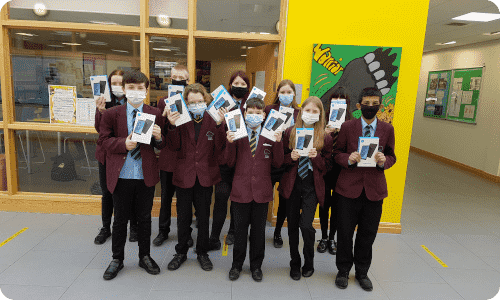 The Phone Co-op, part of The Midcounties Co-operative, has donated £10,000 worth of tablets and free internet access to local schools to help tackle the challenges of digital exclusion when it comes to remote learning.
One hundred school children across five schools have benefitted from the donation of the tablets and SIM cards, including children at Walsall Academy, Swindon Academy, Bishop's Castle Community College, Gloucestershire College and Pebble Brook School.
The tablets, supplied with the help of the Society's distribution partner Eurostar Global Electronics, will help children to participate in online lessons and to continue their education at home.
Lizzie Hieron, Utilities Business Chief Operating Officer at The Phone Co-op, said: "We know that it's an extremely difficult time for families and young people who are having to learn and work from home.
We understand the importance of education and, with the date for when schools will be able to safely reopen still uncertain, we want to help ensure that children have the access to online learning they need.
I hope that the donation of these tablets and SIM cards goes a small way to help support and improve the education of young people in our community."
The Phone Co-op is also inviting its mobile customers on Pay As You Use and Low Mobile bundles to apply for a free three month update to 30GB of data to help with extra data requirements with home schooling or working from home.