New Beginnings in historic old building for phone company
Published date: July 2017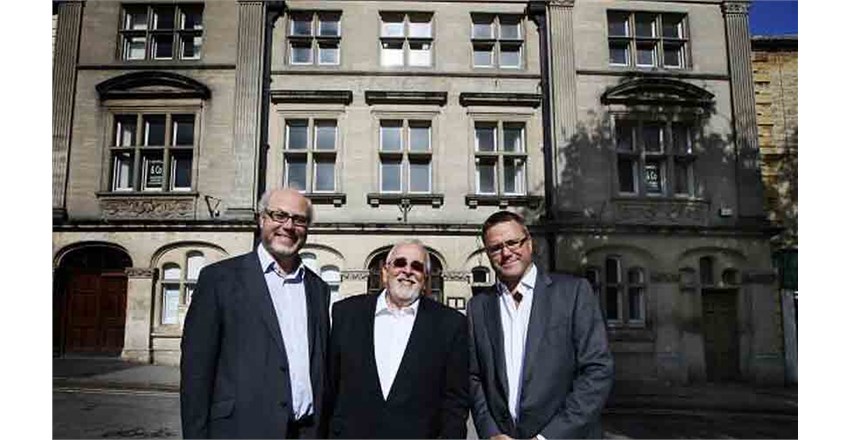 Article originally published at the Oxford Mail on 6 July 2017.
After starting life in 1998 in a spare bedroom at founder Vivian Woodell's home, the Phone Co-op is set to move into a landmark building in Chipping Norton's Market Place.
The organisation, which now has an annual turnover of £12m and more than 30,000 customers, has acquired the former HSBC Bank and the offices over the banking hall and has received planning permission from West Oxfordshire District Council at the end of last month to modernise the building and construct an extension to house its customer service team.
At the same time the Phone Co-op is restructuring its operations, launching a foundation to stand alongside the business, managing investments in sectors other than telecoms and providing a focus for innovation in the co-operative movement.
The foundation will be led by Vivian Woodell, with experienced telecom industry executive Peter Murley joining as interim chief executive to manage the phone and broadband business until a permanent appointment is made.
The move from the Elmsfield Industrial Estate to the centre of Chipping Norton represents a £2m investment by the ethical phone, mobile and broadband provider, which is one of the town's largest employers, with about 50 staff and 24 more are based in Manchester.
Phone Co-op chairman Robert Denbeigh said: "We are bursting at the seams here and we want to continue to grow. When we heard the building was available, we felt that it would adequately house us with a bit of building work, and be a lot more presentable.
"It's also a clear sign that we are staying in Chipping Norton."
The move represents the end of a long search for new premises in the town, dating back more than a decade, with two locations off Station Road and the land allocated for commercial use at the site of the former Parker Knoll furniture factory all considered at various times.
Work to update the building will start soon, with the first staff expected to move in early next year.
A detailed travel plan is in place to minimise any impact on car parking in the town centre once the move takes place. Many staff already walk and cycle to work and that number is expected to rise. The new location also improves access to bus services and staff are encouraged to car share.
Mr Murley, who has stints with all the UK's leading mobile phone operators on his CV, said: "It was absolutely the right time to create the foundation, which I thinks shows foresight on the part of the board as well, because it is an opportunity to use Vivian's skills, experience and knowledge.
"I feel fortunate and privileged to come in to help run and grow a business that has been so successful."