Tune in, turn on and no drop-out with Wi-Fi Plus
Published date: December 2019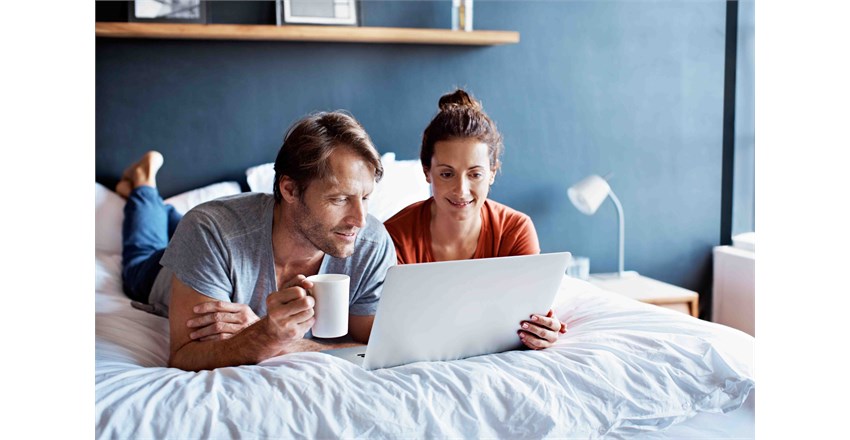 One of the most annoying problems for connected households is patchy Wi-Fi reception in different parts of the house.
It was an issue that had dogged Alistair Rowland and his family for several years in their home, a three-storey, independently designed house with what Alistair describes as, "a complex layout".
"The bottom floor of the house is essentially underground and we'd built a home cinema in there," he says.
"We wanted to stream movies and programmes which meant that a good, strong, stable Wi-Fi signal was essential."
To deal with the house's unusual layout, the family had five extenders connected to their BT Home Hub, allowing the signal from the router to be boosted in different areas of the house.
"This was fine when everything worked well, but the router itself was frequently down - in fact we had no fewer than four BT routers in the last two years, which did little to solve the problem," says Alistair.
"Every time the Wi-Fi was rebooted, every extender needed to be reset individually, which was a real hassle."
Luckily Alistair, who was the Chief Retail Officer for MidCounties Co-op, was in the ideal position to do something about it.
The Phone Co-op joined the MidCounties family of businesses in 2018 and Alistair volunteered to be one of the first people to trial one of its new Wi-Fi products.
Wi-Fi Plus means you get Wi-Fi everywhere
Wi-Fi Plus means you get Wi-Fi everywhere, as it works with an existing router to distribute the signal smoothly around the home and improve speeds, too.
Discover WiFi Plus - our home WiFi extender.
It creates a linked network between two or three strategically placed plug-in distributor units and automatically connects your device to the nearest unit, so you don't have to reconnect manually if the signal drops out as you move round the property.
In addition, Wi-Fi Plus' beamforming technology directs radio signals straight at each device for faster, stronger and more reliable Wi-Fi connection.
With Wi-Fi Plus and a new router from Your Co-op, the effect was dramatic - even on Alistair's problematic BT broadband connection.
"The new router combined with Wi-Fi Plus was a real game-changer - a huge step forward," he said. "We had a consistent signal wherever we were in the house."
When Alistair moved in the summer of 2019 to a large new-build house with FTTP (Fibre To The Premises - now the standard connectivity for all newbuilds), he chose Your Co-op Broadband for his broadband connection, too.
"We no longer have the complicated layout of the old house but it's still a sizeable property - around 4000 sq ft - and we are getting around 100mB on a regular basis. The lowest speed we ever experience is 50mB, which is still more than enough for anything we need it for.
"And now, if the signal does ever drop out, we don't have to re-set every distributor unit once it's all rebooted - they come back online automatically.
"I think a lot of people will be surprised that this technology is available from Your Co-op Broadband as well as companies like BT. It just goes to show it is possible to experience the fastest speed and the latest technology without signing up to one of the broadband giants."
Wi-Fi Plus works with any router and is available from Your Co-op Broadband for just £6.50 per month.
It's Ethical Consumer magazine's 'Best Buy Broadband'.