8 ways to improve your broadband connection
Published date: November 2019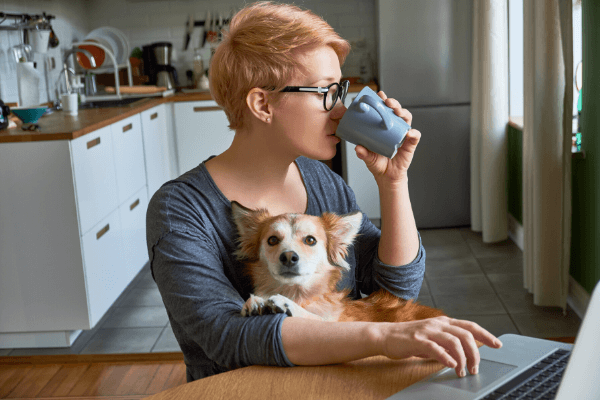 There are several different factors that can affect your broadband speed, both inside and outside your home. The distance your home is from the telephone exchange, the time of day you go online and the number of people in your home using the internet at the same time, can all play a part in slowing down your connection.
The good news is, there's usually something you can do to make sure you're getting the best from your broadband.
Make sure your router is connected to the master socket
If your router is connected to one of your extension sockets instead of your master socket, your signal is forced to travel further, and you'll likely get slower
broadband speeds
. This is because your master socket is the point where the phone line enters your home, whereas all other sockets are connected to your master socket with extension wiring which isn't built for carrying broadband signals.
Don't put your router on the floor
We recommend that you keep your router in an elevated position, free from any surrounding objects. Everyday objects like household appliances can interfere with your router's signal. This sort of interference can make your
home Wi-Fi connection
slow when you're far away from your router.
Close applications when you are done using them
Large applications like games take a lot of memory and slow down your connection, so make sure they are not still running in the background when you have finished using them.
Consider upgrading your router to the latest model
If you have an older router, or you have regular disconnections on your line, you may benefit from upgrading. Contact us for more information on routers.
Fit a broadband accelerator or filter device
There are a number of devices available that are designed to filter out interference from your home phone wiring. These may improve speed and, even if they don't, can help stabilise your broadband line and make it more reliable.
Use an Ethernet cable
Although it's not always convenient, a wired connection is faster and more stable than a wireless connection. If you want a guaranteed connection, trying connecting to your router by Ethernet cable.
Check your speed on your line
This will show you what speed you're getting. Carry out a few tests over several days and vary the times you carry out the test.
Password-protect your broadband
It's crucial to keep your wireless router secure, otherwise anyone nearby could log on to your broadband. Not only could this slow down your internet speeds but your online security could also be at risk. We recommend you use a password that contains a mixture of numbers and upper and lower case letters.
Wi-fi Everywhere is a simple plug and play solution that allows you to boost the Wi-Fi coverage throughout your home. This product is ideal for homes with Wi-Fi blind spots or the need for extra stable connectivity throughout the home for gaming, streaming TV or downloading – even when the whole family is online. It's easy to set up and provides a strong, reliable, fast connection in every room of your home.