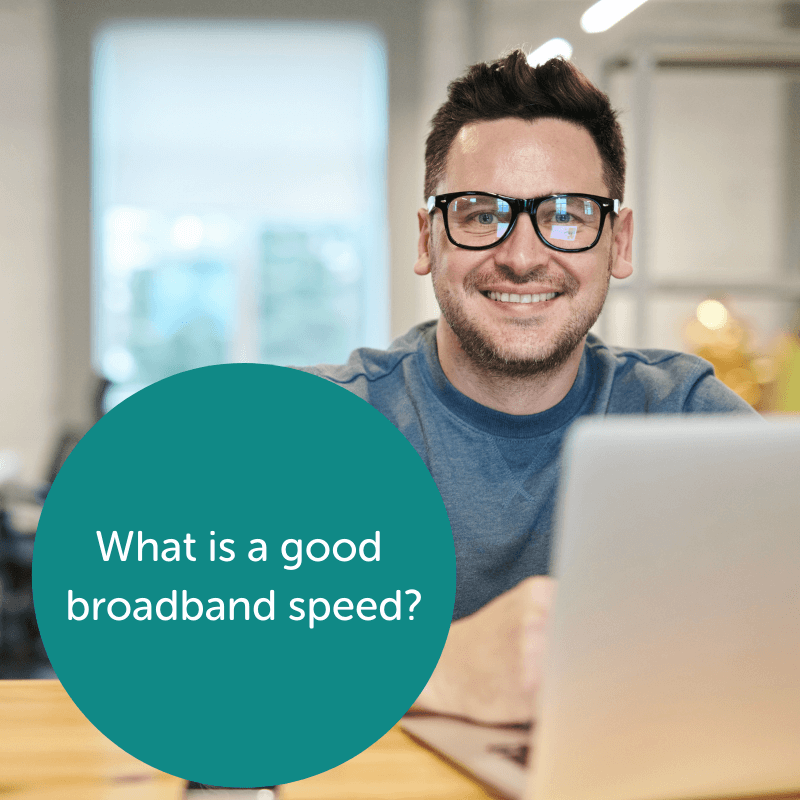 What is good broadband speed?
Broadband speeds can vary depending on a variety of factors - but if you are unhappy with the speed you are receiving there is something you can do about it. This article will guide you through broadband speed; covering the most common questions that arise around the topic.
A good broadband speed starts from 11Mbps for a standard broadband connection, although faster speeds range between 11-50Mbps, these are usually Superfast Broadband packages. Ultrafast broadband can reach up to speeds of 100Mbps or more.
How is broadband speed measured?
Broadband speed has its own unique measuring system which consists of Megabits per second (Mbps) and kilobits per second (Kbps). You'll often see these abbreviations in relation to your broadband packages. They can be broken down into the following:
1 Kbps = 1,000 bits per second

1 Mbps = 1,000,000 bits per second
1 Gbps = 1,000,000,000 bits per second
These measurements are based on how fast data is being transferred online, so actions such as visiting a website or sending an email. This data that is sent and received between one point and another within a network is known as bandwidth and is expressed as (bps). The higher the bits per second, the faster your broadband speed is. So to put this into perspective, to download 1MB in one second you'd need a connection of 8Mbps.
​​

The best speed for you depends on several factors
Where you live, how you use the internet, and how many people are in your household all play a part in determining what speed is best for your household. This also applies to business broadband.
For 1-2 people, a good internet speed would be between 10-11Mbps. This is a standard, unlimited broadband connection for general internet use. It is suitable for occasional video streaming together, online banking and activities such as social media usage on different devices. It is not suitable for any online gaming such as Xbox Live, PlayStation Network.
For 3-4 people a good speed would range from 38-100Mbps. These speeds are generally available as part of Superfast fibre packages. As a general consideration- the more people in your household, the more devices you're likely to use. So if you use streaming services on separate devices, and you spend 2-4 hours per day online then this would be a good option for your household. This speed range is not suitable for activities that download and upload a large amount of data such as gaming or streaming 24/7. It is also not advisable to choose this package if you want to download bittorrents.
Discover our Superfast Fibre Broadband
Are you currently working at home? Read up on our recommendations on speeds for home working.
For 5 or more people, you'll need a speed range from 65-516Mbps - this is a fast fibre package designed for a family who all use multiple devices daily. For multiple phones, laptops, tablets and other online devices this is the best option for a fast connection. A package with a speed from 65Mbps will be suitable for families who use the internet separately but at the same time. This is also a good option for occasional online gaming, and streaming on 4K a TV.
Browse our Broadband Deals
If someone in your household is a serious gamer or streamer (using a 4K device) be mindful that this can eat up to 40Mbps of your connection, so you should always add this amount on when calculating your household internet package.
How accurate are broadband speeds?
Speeds advertised are based on average speed delivered. Generally you will receive the speed advertised, the only exception is during peak hours when lines are busy. When everyone logs online at the same time, bandwidth is shared between customers, and a proportion receive the speeds advertised meaning the rest could get slightly lower speed. As of May 2018 providers have to advertise average speeds available for at least 50% of customers. This is a great improvement from the 10% prior, however this is something to bear in mind when choosing your package.
How fast is my internet?
You can check your current internet speed by doing a
speed test
. It only takes around 30 seconds and you can also run this directly through Google. We suggest doing this several times for a more accurate result. To get a reliable indication of your internet speed, check it at different times of the day, including peak times during the evening. Regularly run these tests to get a picture of your average speed.
What affects my broadband speed?
There are many things that can affect your broadband speed and slow down your connection:
The distance from your house to the telephone exchange. If you have a standard ADSL broadband connection, then the distance you are from your local telephone exchange could play a part in lagging speeds. The further away you are, the weaker the connection. This does not apply to fibre broadband packages, so if this is an issue for you, consider upgrading.
The time of day you are online. There are peak times for internet usage, during the evening there is a surge of use and internet speeds are boosted because of this. However, if too many people try to log in at once, some providers divide bandwidth to each customer which means you might not get the exact speed you are paying for during this time. Even the best internet connections are affected because of this.
The number of people in your home using the internet at the same time. If you have a large household and each individual has multiple devices and you all use them at the same time - you may experience slower speeds. This is because your connection is shared between all these devices. If this becomes a regular issue then consider upgrading.
Type of connection you have. The infrastructure of your broadband connection plays a big part in affecting your speed. Standard (ADSL) connections travel through copper wires into the home, which is a lot slower than fibre, which travels faster through fibre optic cables most of the way.
The browser you use. If you are using an older version of your browser, it could be slowing you down. Make sure to check your browser, update it and see if there are any differences in load time.
Other devices interfering. Household electrical devices such as TVs, dimmer switches, monitors and any devices which emit wireless signals can interfere with your router's signal. Make sure to place your router far away from any electrical devices and preferably on a high shelf to limit this.
Unprotected router. An open router means anyone could log in and use your internet, which is a security risk and will slow your usage down. Ensure your connection is secured with a strong password.
An outdated router. If you have regular interference and disconnections when using your internet, then it might be time to update your router. Talk to your provider to arrange this.
As you can see, it is not always your provider who is responsible for slow speeds. Always check the above to see if there is something you can do to boost your connection. It could be an easy fix.
What type of internet connections do people have at home?
The majority of the UK now use broadband connections. There are several types of home broadband available, the most common being ADSL, Cable and Fibre.
Read our complete guide to broadband and how it works for more information on home broadband connections.
Standard vs fibre broadband
The standard broadband packages offered in the UK use an ADSL connection. Standard broadband used to be the most popular type of connection across the country, but more and more people are opting for Superfast Fibre connections. Ultrafast Fibre is even faster but is only available across 10% of the country at the moment.

What difference is there between standard and fibre optic?
Standard broadband (ADSL) uses a fixed-line access network made up of copper wires. Fibre broadband uses fibre optic cables. These cables are quicker at transferring data than standard copper cables used in ADSL making Fibre faster than other connections. See our broadband deals.
What if I'm unhappy with my broadband speed?
Ensure there aren't any easy ways you can boost your connection and ultimately your broadband speed by checking the list mentioned above. If you are still not happy, talk to your provider about upgrading your broadband. Alternatively, you can look into switching providers.
Do you need to switch to get faster broadband?
No necessarily, it's worth talking directly to your provider to see if they can advise you. It can depend on several factors, including where you live. If you are unsure what speeds are available in your area you can check with our broadband checker.
You can also bump up your home signal with Wi-Fi plus, which boosts your signal around your house.
Do I need to get Superfast or Ultrafast Broadband?
Not necessarily, this depends on your usage and size of your household. For a small household with general internet use including; browsing, emailing, social media and even light video streaming, you don't need a superfast or ultrafast connection.
How to compare broadband speeds
Start by comparing speeds in your area simply by entering your postcode. You will then be able to browse the options in your area, always consider your internet usage, household and devices when determining the
best deal for you
.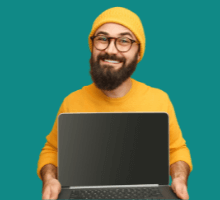 Find out answers to questions you have on broadband and mobile.