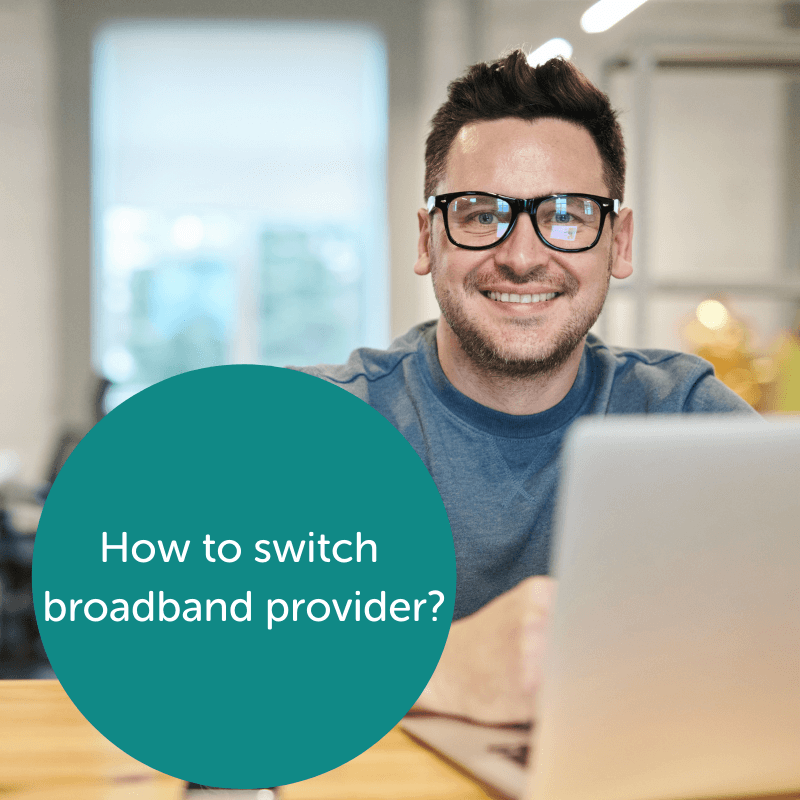 Everything you need to know about changing broadband provider in a simple guide
Switching your broadband provider doesn't have to be complicated; in fact, in less than an hour you could already be reaping the benefits of a new deal. Changing internet provider could give you more for your money, a faster connection and lower your monthly costs. This guide covers the most common questions that arise when it comes to changing broadband provider. So you can make an informed choice and feel confident about making a switch.
Why should I switch broadband providers?
Even if there are no issues with your current provider, there may be many personal benefits to switching over your broadband service.
You might be overpaying if your initial contract has ended
If you haven't checked your contract in the last year or so, then you should. It could be that you are now paying higher monthly costs than you were when you started your contract. This is normally because providers offer introductory offers including discounts for the first 18 months or within the contract's minimum terms. However, when you're out of contract, your provider is required to inform you and tell you about the new offers they have available for you.
When you are due an upgrade after your initial contract ends, you can usually upgrade to a new, cheaper price, with that you can get better service and equipment with your current provider. However if this is not the case, it might be in your interest to switch to another company with a better rate for less.
Even if you are still in contract with your existing provider, you can still leave for a better deal. However, some providers will charge a hefty exit fee to do so. In this case, it's better to spend some time searching around, comparing deals and wait until your initial contract is over before you switch.
Some broadband providers increase their prices within the agreed period. If this is the case you normally have 30 days to cancel your contract and change provider. Check your broadband speed, if you are not getting the speed you are paying for, your provider could be in breach of contract. In this case, you might be able to exit your contract without any cancellation fee.
You can get a better deal with minimal work
Broadband speeds and technology are constantly improving. Just like other technologies such as TVs and computers, routers can get outdated. Keeping up to date with the latest technological advances means you can get better services.
Are you currently using a package or bundle deal with subscription services or landline calls? It might be worth reviewing if you use these services that you are paying for. With streaming technologies providing a host of new subscriptions services within apps, it's not unusual to have services that are available to you but barely used. You could reduce these services with a new broadband package, saving you money that would otherwise be wasted.
Things to consider before changing internet provider
Choose the right broadband deal for you by considering the following:
What speed do you need?
Consider the amount of broadband use for your household. If you work from home, regularly use streaming services or have teenagers with a gaming habit then a fibre optic connection is important. Similarly, if you are regularly downloading large files such as videos then a fast connection is what you will need. Speeds can range from a mere 2Mbps in sparsely populated areas to 1Gbps (1,000Mbps) in cities. Different types of broadband give you different speeds; ADSL, Fibre and Cable are the most common types of broadband.
You can check your existing broadband speed easily with a speed test. You can also check what speeds are available in your area with a broadband checker, so you can consider all the options available to you.
Are you on a limited contract?
Nowadays, most providers offer unlimited contracts, for a very good price, meaning there is no need to worry about a limited contract with any kind of cap. So even if you're a one-man-band and use the internet on a sporadic basis, unlimited broadband is not worth ruling out as a package deal including line rental and mobile, and might work out cheaper for you overall than your current capped package.
Are you interested in a broadband package bundle?
Life would be easier if one provider offered everything, however, this isn't always the case as different companies have different partnerships and offerings. When it comes to package bundles it's best to do your research and compare deals that include everything you want on your list. But don't forget to consider how much you are willing to spend each month and see if it's a realistic budget. Always consider the aftercare you will receive from the provider you choose, do they have good reviews for customer service? Are they an ethical company? A too good to be true deal might just mean a lack of aftercare, and if things ever go wrong, you need a company that is reliable and able to help.
How long does it take to switch broadband providers?
Switching broadband takes around 2 weeks for the majority of internet providers, including The Phone Co-op. However, it is usually dependent on the availability of engineers in your area. Some providers take 1-6 weeks until the internet is up and running.
The length of time it takes to switch broadband also depends on your circumstances. If you're upgrading from cable then a new line might need to be installed and this can take slightly longer than simply switching between cable providers.
What happens when you switch internet providers?
The process is simple. Once you've signed up with a new internet provider you will be given a connection date. On that date, your service will switch across and you can plug in your new router.
Am I likely to lose service during the switchover?
If we are transferring your existing line across to us, there will be a period of downtime on the day whilst some works are carried out at the exchange to swap you onto our network. This is usually minimal, but can be up until midnight on the date that we provide.
If you are transferring your existing line across to a new provider, there may be some downtime during installation. Here at The Phone Coop, there is normally a short period of downtime on the same day whilst some works are carried out at the exchange to swap you onto our network.
Will I have to change my email address?
If your ISP is also your email provider you may need to find out what will happen to any email addresses you have associated with your account. When it comes to email addresses, you might be able to keep it if your internet service provider (ISP) allows it (for a cost). Unfortunately, some providers will delete it. In this case, it's worth finding out what the process is with your existing provider. There is no need to worry, you will be given an allotted amount of time to access your emails and save anything important before the cancellation period ends. You can also create a new email account for free with Outlook or Gmail and this takes no time at all.
Can I switch while I'm still in a broadband contract?
You will have to cancel your broadband, however, this can be done entirely by your new provider. Once you have chosen a new deal and followed through with the set-up, your new provider will deal with your old one, initiating the cancellation period. In most cases, this will be 30 days notice, but this is worth checking.
Some providers are an exception to this rule. If you are an existing customer of Virgin then you will have to contact both your new and old provider to arrange the switch.
How easy is it to change your broadband provider?
Changing your broadband provider is easy. Most of the switching is dealt with by your new provider, so all you need to do is decide which deal is the best fit for you.
Will an engineer have to visit my home?
In some instances, your service provider might not be able to transfer your existing line. If this happens, they may have to arrange for an Openreach engineer to come to your home to fit a new socket. At The Phone Coop this visit is arranged with plenty of notice and if the time doesn't suit you, you can always change the date.
How does the COVID-19 pandemic effect switching providers?
The pandemic has increased the number of people working from home, most likely for the future. We are committed to ensuring our customers have the fastest and most reliable broadband service for home working.
You can still switch providers during the COVID-19 pandemic. Some providers are prioritising essential call-outs, however, you should still be able to switch. At The Phone Co-op, the safety of our engineers and customers is paramount and we believe we can continue to operate our installation service safely for both parties.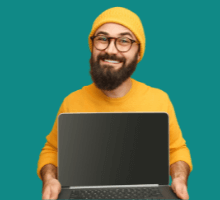 Find out answers to questions you have on broadband and mobile.