4 Sustainable Swaps (Beyond Fairtrade Fortnight)
Published date: March 2022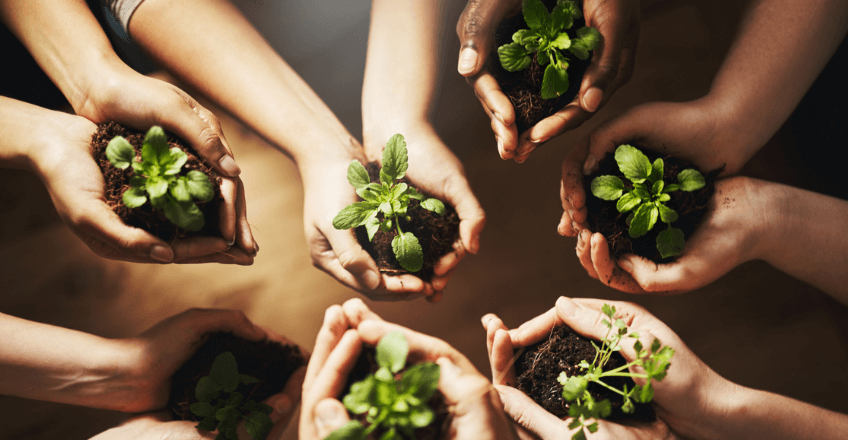 Awareness activities and national campaigns such as Fairtrade Fortnight have become increasingly popular and encouraged more of us to swap our daily habits and make conscious choices that positively impact both the planet and people.
With that said, long-lasting change is key for global change. However, as Fairtrade Fortnight 2022 comes to an end, it's easy to fall back into your regular buying routine. Opting for past choices may appear to be more accessible and cheaper, yet remembering the global impact of the climate crisis and its impact on the network of fairtrade farmers is crucial; they are feeling the effect of the climate crisis every day, and if we are to continue to enjoy these products, it's in our best interest to transform into conscious consumers all year long, beyond just the fortnight.
Here is a rundown of simple swaps that are sustainable because they are eco-friendly and sustainable because they are swaps that will last.
No matter what your lifestyle and taste preferences are, we can guarantee that you are currently shopping for one of the categories in the list below. Even if you just swap one of these for Fairtrade, the impact will be a lot greater than you think.
Read on to learn why.
Fairtrade Coffee
Fairtrade is much more than just a label - it's a way of making sure the people who are growing your food or making something you buy are paid fairly and treated well. Did you know that Fairtrade coffee farmers invest at least 25 percent of their Fairtrade Premium in improving productivity and quality? Volatile international prices and the climate crisis are the biggest challenges facing coffee farmers. Fairtrade companies such as Percol go the extra mile to support farmers in Guatemala to combat the effects of heavy rainfall. Choosing Fairtrade coffee ensures that you are helping those farmers create better environments for great-tasting coffee that gives back to the communities that grow the beans.
Fairtrade Cocoa
There are more than 1.6 million farmers and workers in 1,411 producer organisations across the Fairtrade system that aims to ensure a set of standards are met in the production and supply of a product or ingredient. Products carrying the Fairtrade mark adhere to rigorous rules to protect workers and the environment. When it comes to chocolate, opting for fairtrade means you know that the farmers who produced the cocoa in it, received an additional Fairtrade Premium on top of the price of their crop which they can invest in their communities and use to fight the effects of climate change.
Fairtrade Wine
You may be used to spotting the distinctive Fairtrade logo on the products mentioned above, but it's a less familiar sight in the supermarket's wine aisle. Yet buying Fairtrade is an easy swap to make in our weekly shop to improve the pay, working conditions, and rights of those who produce our wine in developing countries. Availability and quality have since improved and Co-op alone has sold over 50 million bottles of Fairtrade wine. Drinkers with a conscience can now take their pick from excellent examples of Carmenere, pinotage, chardonnay, and more.
We make it easy as possible for you to buy Fairtrade, and with Co-op stores in every postcode stocking a huge range of Fairtrade products, you can help make a difference and support international producers every time you do your shopping.
And if none of the above are on your shopping list, you can always do your part by switching to the Fairphone. Everyone needs to communicate, why not communicate with a line that does well as well as sounds good? Discover more ways you can make an impact beyond your individual choices and opt to make a bigger difference as a company. Find out why fairtrade is also good for business.