3G switch off UK starting 2023
Published date: July 2023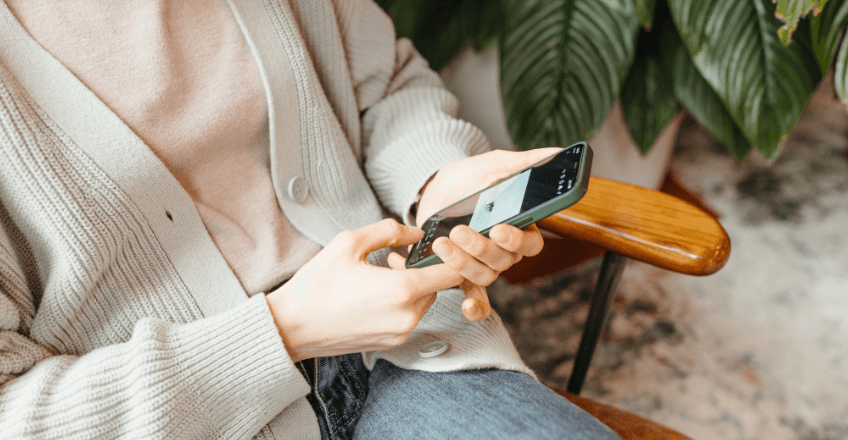 Starting in June 2023, Your Co-op will be phasing out the 3G network currently used by customers, which will be completed by 2024. The 3G switch-off is being carried out by all service providers and is to make room for the newer 4G and 5G networks. 4G and 5G provide a stronger, faster and more reliable phone signal using more efficient technology on an infrastructure that's ready to support the UK.
The 3G switch-off follows the UK Government agreement with mobile networks (MNOS) that both 2G and 3G must be retired by 2033.
Advantages of 4G and 5G
The 3G switch-off provides a great opportunity to assess the reasons why an upgrade is not only essential, but beneficial for all.
Faster speeds
Higher Megabits per second means you can complete downloads quicker, load webpages or social media faster, and stream music or videos on demand.
3G - 8Mbps
4G - 150Mbps
5G - 1Gbps
Improved Bandwidth
Bandwidth determines how much traffic a mobile network can handle before the service slows down. Each generation has improved on its predecessor.
Users of 3G and occasionally 4G may experience lower network speeds at peak times of the day. However, 4G LTE and other upgrades to the 4G network have improved bandwidth significantly. But this is a difficult battle, as thousands of new devices are added to the network daily.
5G users don't have to worry about bandwidth, as they can stream in 4K at peak times in a populated area.
Lower Latency
Network latency Is the time required for data to travel between two points following an action. This could be the time taken for the sounds of a phone call to reach the other person.
Low latency is one of 5Gs' most important features and can have latency as low as one millisecond. It is estimated to be 60 to 120 times faster than the average 4G latency, which is far lower than 3G.
Still using a 3G-only SIM?
If your SIM is only compatible with 3G then it's certainly time for an upgrade to our EE-powered SIMs with a climate-positive difference. Don't be left disconnected from family and friends when 3G is gone, swap to a SIM with a host of great benefits such as:
Fastest 4G & 5G network through EE, with the widest and strongest coverage for your mobile. The UK's number-one mobile service.
All SIMs reduce your monthly CO2 footprint by 25kg and a tree is planted for each customer, thanks to our climate impact partner Ecologi.
No extra fees while roaming abroad in the EU, you keep your full data allowance and stay connected with all your minutes and texts.
We never tie you down, our SIMs are always a monthly contract so you can swap data or walk away any time.
Need a 5G Mobile?
We provide the most ethical & sustainable mobile on the planet, the
Fairphone 4
, with an industry-leading 5-year warranty.
A modular and repairable device with 4G/5G compatibility, made of recycled, Fairtrade and responsibly sourced materials. The Fairphone 4 can help you live a more sustainable life without changing your lifestyle, with a stunning 48MP dual camera, the latest Android 12 and a slick 6.3-inch HD+ display.
On average, users keep their Fairphone for over 5 years, doubling the average life of a smartphone which collectively amounts to over 150 million devices entering landfill each year. Fairphone opposes this waste economy of electronics and builds devices' to last, and be easily and affordably repaired at home, if ever needs be.
The longer you keep your Fairphone, the more carbon emissions, precious materials and money you save.