Working from home? Boost your broadband efficiency.
Published date: August 2021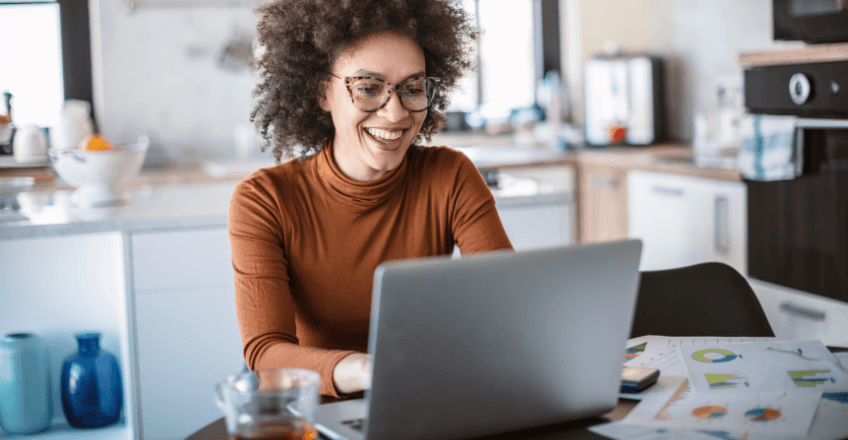 Working from home has become a way of life for many of us, with the benefits such as the ability to work more flexible hours and less time spent stuck in a car or on public transport getting to and from work, far outweighing the negatives.
The ability to work outside of the 9am to 5pm norm has also opened up some key advantages. Being able to start work earlier or work later into the evening and even at weekends, gives more flexibility with childcare and allows you to work at a time that suits you which means you can work more efficiently. Add that to the reduction in commute time and it's a win, win, with lower stress levels, more family time and savings on fuel and transport costs.
Of course, working from home does mean you'll need to rely heavily on your broadband connection. Zoom, Teams, emails and access to services such as Dropbox or Google Workspace become an everyday necessity and poor internet connection can severely hamper your ability to work productively.
Unfortunately, not everyone has access to great broadband connection. Research undertaken in 2020 revealed that 61% of home-workers had issues with their broadband or mobile signals, even having to move around the house to try to get a better signal – not helpful when you're in the middle of a meeting or trying to make an important business call.
There are certain steps you can take to make sure you're getting the most out of your broadband.
Free your hub
Give your hub some space! If your hub is shut away in a cupboard it could affect your signal and cause interference. The best place to position your hub is in the open with at least 30 cms of space around it and away from other electrical devices. So, if your hub is in a understairs cupboard or in a cupboard by the TV, surrounded by walls, furniture or clutter – try moving it to a more suitable location. The closer to your computer or laptop, the better. Also, make sure your wi-fi router is plugged into a main socket and not an extension.
Close down unnecessary programmes and devices
The more devices that are connected to your hub, the slower your broadband will be. Even if you're only using one device but others are still connected, app updates, programme or content backups and smart home devices can still potentially be using bandwidth, so it's worth disconnecting anything you don't need.
If you've been using your laptop or computer for some time, check that you've closed down any programmes or applications that you no longer need open. Running unnecessary programmes can slow your broadband considerably. If your children are likely to be home while you're working, such as during the school holidays or after school, try asking them not to stream in HD or play online games and music between certain hours as this will slow down your connection. Streaming in HD is particularly bandwidth greedy so it's worth checking your streaming platforms if they've been automatically set to stream at the highest quality, and manually change them to a lower setting.
Netflix for example is set to stream in HD which can use up to 3GB per hour (7GB for Ultra HD) while standard video quality only uses up to 0.7GB per hour. Here's a link explaining how to change your Netflix setting to SD on your computer or laptop https://help.netflix.com/en/node/11559. To change the streaming settings on your mobile devices, navigate to the 'More' section of your app. Select 'App Settings' and then 'Video Quality'.
Change Wi Fi channels
Just like lanes on a motorway, your connection might be slowed down if your hub is using a channel that's too busy. If your neighbours or your other devices are all using the same channel you can switch to a better channel by turning off your hub for a few seconds. When you turn your hub back on it will automatically choose the best channel available.
Plug in for a faster connection
If all else fails ditch your Wi-Fi for an ethernet cable and plug your device directly into your router. If you can't find the one that came when you first ordered your broadband service, you can find inexpensive cables online at retailers such as Amazon.
Switch to green broadband and save as a member
If working from home is going to be a regular or permanent occurrence and you're having problems with your internet connection, it might be worth considering switching to another provider. Your Co-op Broadband not only makes it easier for you to stay connected but members can also save at checkout with MEMBERS4H.
You can also save on your carbon footprint, as each month our climate action partners Ecologi help Your Co-op to off-set 50kg of carbon for each month of your contract and a tree is planted when you join. So, when you sign up to be climate-positive, they give back.
Why not check out the availability checker to see all the broadband packages available in your area?