What is a Wi-Fi extender?
Published date: February 2023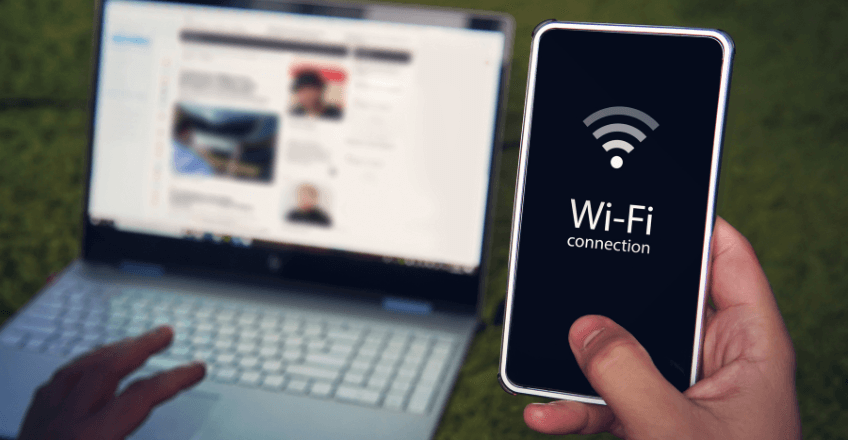 A Wi-Fi extender is a device that will extend the range of your Wi-Fi within your home. Also known as a broadband extender, it can deliver a better signal to rooms or outdoor spaces where your Wi-Fi is usually out of reach for your broadband router - resulting in a more consistent Wi-Fi signal for your entire home.
How do Wi-Fi extenders work?
A Wi-Fi/Broadband extender is a plug-in device that will connect to your Wi-Fi network, duplicate the signal and then rebroadcast it to the surrounding area. This will effectively extend the Wi-Fi router's signal beyond its original capacity, so more areas of your home can enjoy a stronger connection. However, the positioning of your Wi-Fi extender plug-in is important as it must be in the range of the broadband router.
How to set up a Wi-Fi extender?
To set up the Wi-Fi extender, you'll normally require either a mobile phone, tablet or computer and go to an app or website instructed by the extender, to connect the router to your Wi-Fi network. Typically, the Wi-Fi extender will need to be positioned midway between the router and the dead zone of your home (an area lacking in Wi-Fi signal strength).
The position is vital to the effectiveness of the extender as you need to be close enough to the router so it can connect to your network, but near enough to areas that lack Wi-Fi coverage so the new signal will be effective.
Will a Wi-Fi extender improve speed?
By using a Wi-Fi extender in your home, you can reduce the distance between your router and Wi-Fi devices which will increase the device's speed and thus, performance. This is because the distance from the broadband router is an important factor in your device having a strong Wi-Fi connection.
How many Wi-Fi extenders can I use?
A plug-in Wi-Fi extender is classed as a single unit which is used to bring Wi-Fi coverage to a dead zone in your home. However, if you have multiple dead zones in your home, it's possible to use more than one unit.
The important thing to remember about Wi-Fi/broadband extenders is that they receive and duplicate the exact same Wi-Fi signal. Therefore, the more extender units you have plugged in, the less signal each unit will have to transmit into different rooms, resulting in reduced signal strength and broadband speeds.
Wi-Fi plus for your home
Your Co-op Broadband
can offer customers Wi-Fi Plus for an extra £6.50 a month, which ensures a reliable signal that truly works, no matter where they are in the house. Your Wi-Fi Plus uses the latest Wi-Fi 6 technology to boost Wi-Fi signal around your home. We provide you with a up to 2 wireless extenders which boost the signal from your router to help eliminate dead spots and enhance your wireless connection speeds.
Should you still encounter an area that doesn't have wireless coverage our tech support team will endeavour to resolve this for you and if required send out a second extender to further increase your range at no additional cost.
If you would like to find out more, please visit
WiFi Plus
.