The big switch-off, what does that mean for businesses?
Published date: March 2023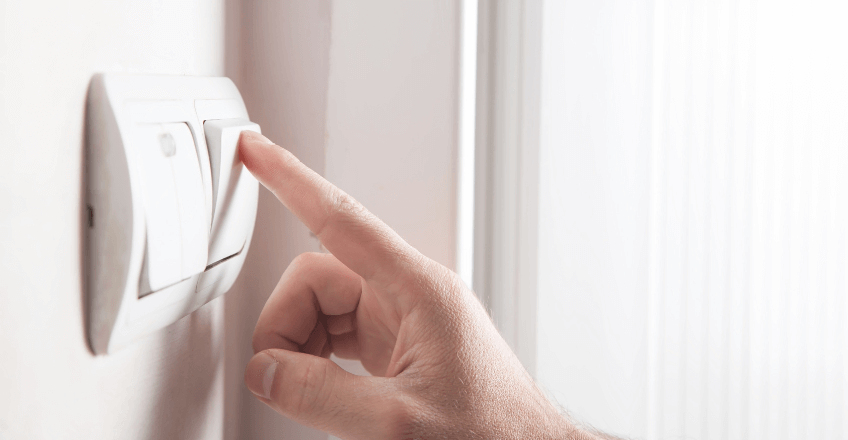 It pays businesses to prepare for the upcoming changes to the retiring PSTN and ISDN switch-off UK-wide. Now is the best time to explore the new VoIP-based telephony systems that are compatible with new fibre broadband services.
Be business ready for the 2025 switch off
Here are a few things to consider:
Check that you have a reliable and strong internet connection, If it's already a full-fibre service then your business is ready for the 2025 switch off.
Find out when your contract is due to be renewed. This will give you an idea of when you can make the switch without leaving mid-contract.
Don't be tempted simply to renew your existing contract for convenience or a 'good deal' - switching now will save your business time and money in the long run.
Don't buy outdated hardware such as desk phones and phone lines now. This technology will be unusable very soon and a waste of money.
How will the switch-off affect businesses?
The BT switch-off in 2025 will end the ISDN lines and according to Telappliant,
70% of UK businesses still used a landline
at the beginning of 2022. Meaning most UK businesses are likely still unprepared for the landlines 2025 end.
Which technology could I use?
Fibre broadband services are becoming increasingly available to almost all parts of the UK, thanks to investment into the communications network, which will grant affordable fibre to small businesses UK-wide. Internet-based telecommunications like
VoIP
(Voice over IP) are ideal for future-proofing businesses with cloud-based systems, as opposed to traditional phone lines. VoIP offers more advanced call features, greater flexibility and scalability for your business to support better collaborative connections. To explore our business communication services including VoIP,
please visit here
.
Are there requirements to switch?
Ultimately, it pays to switch as you could risk losing vital business connections and income with the looming 2025 switch-off. Your Co-op Business Solutions can guide you through the process of switching to fibre broadband and new cloud-based telecommunications. Allowing your business to carry on as usual and avoid issues.
We have already been switching businesses for years with expert consultancy services and can even demo real-life business integrations.
Please schedule a call here
, and we'll be in touch to discuss a tailored service plan for your business.
How to future-proof an existing business
If your business hasn't managed to switch over from an ISDN connection yet, you should start thinking about upgrading to a cloud-based system sooner rather than later. Here are some points to consider:
Switch to VoIP telephony services as soon as you are released from your current contracts – This will save you a great deal of money and time in the long run.
Begin growing new users and clients onto the cloud-based system – Even if your business hasn't fully switched onto the new system yet, it would still be more beneficial to set up new users on this system rather than waste time and money adding them to the legacy system, only for this to be retired when BT switch off in 2025.
How to future-proof a new business
If you're in the process of setting up a brand new business, make sure you take the following points into account to prevent setting up on short-term systems:
Strong internet connection - If you're moving to a new office, ensure the space has a strong internet connection that will be capable of supporting your business. To use a reliable VoIP and cloud-based service, you need access to a strong Wi-Fi network and even 4G/

5G just in case. If you're in a poorly serviced or remote area you will struggle to operate successfully.
Don't buy outdated systems or equipment – With the ISDN switch-off looming, it doesn't seem practical to invest in outdated hardware like traditional desk phones and phone lines. All of this will be obsolete once BT switch off the traditional UK-infrastructure, so you'll just be wasting your time and money.
Set up with cloud-based telephony – The future of voice communications sits in the cloud system, so start your business-off right with a cloud-based telephony service to never fall behind. This will allow your business to operate from anywhere, grow and integrate your team seamlessly, whilst saving a significant amount of money on contracts and lines so your business can focus on productivity.