The Times features us in Green and Ethical Checklist
Published date: September 2019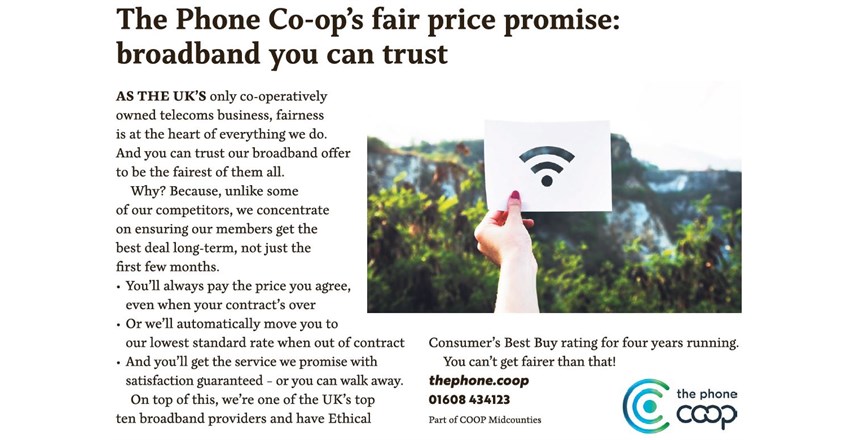 We're delighted to be featured in The Times last Saturday, as one of the Green and Ethical brands, promoting our Fair Price Promise on broadband.
At The Phone Co-op, we believe the consumer should always get a fair deal. We value total transparency and honesty.
Our Fair Price Promise has three leading promises:
You'll pay the price you agreed, throughout the contract and afterwards
Our initial contract period is only 12 months, and the price you pay when you sign up will be the price you pay throughout that period. When your contract ends, you'll carry on paying the standard rate. No price hikes, no nasty surprises.
You'll always pay our lowest standard prices
If your standard rate reduces before the end of your contract, you will automatically be charged the lower price. If our standard rates rise, you will be advised before you renew your contract. No rip-offs, no arguments.
You'll get the service we promise – or you can walk away
If there's a problem with reliability, or you're not getting the speeds we told you your line is capable of, we'll do our best to resolve the issue in the first 28 days of your contract. If we can't, you can cancel it and walk away. No penalties, no questions asked.
Fair Price Promise applies to all broadband packages offered on our website today
At The Phone Co-op, we believe we can provide broadband you can trust. On top of this, we're one of the UK's top ten broadband providers and have Ethical Consumer's Best Buy rating for four years running.