The Phone Co-op teams up with WWF
Published date: September 2020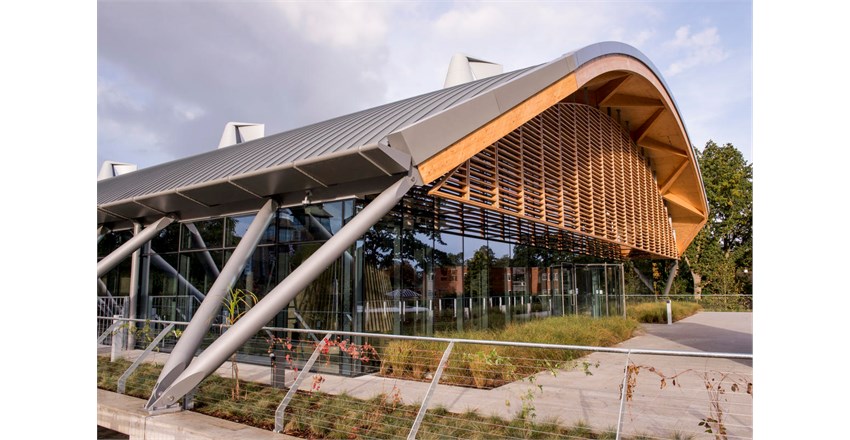 The Phone Co-op, the UK's only co-operative telecoms supplier, today announced the partnership with WWF (World Wide Fund for Nature), which aims to provide them with more than a hundred Fairphones and sim cards.
The Phone Co-op is thrilled to announce this partnership with the world's leading conservation organisation. "We are pleased to have them on board and we're looking forward to exploring new ways of collaborating. At The Phone Co-op, we hope to develop a long term partnership to support WWF in their mission to deliver a future where people and nature thrive", said Lizzie Hieron, COO of Utilities at Co-op Midcounties.
WWF
seeks to work with those who have the greatest potential to reduce the most pressing threats to our environment.
"At WWF, we are deeply committed to working with partners to address our collective environmental challenges", said Dominic Elton, head of IT Services at WWF UK. "We were seeking solutions that drive mutual benefit for the organisation and the planet. The agreement with The Phone Co-op meets these requirements well, and we were particularly impressed with their ethical credentials, initiatives put in place to tackle climate change, and the cooperation and support to the community".
With demand for business to be 'greener', sustainability in the telecom industry has only recently become a key factor. The Phone Co-op is part of Co-op Midcounties, and it's the UK's only co-operative telecoms supplier, owned by our members and run for the benefit of our customers and members alike. For the fifth year running, The Phone Co-op is Best Buy from Ethical Consumer, ranking as an alternative provider and for promoting and developing the co-operative business model.
The Phone Co-op is a re-seller of
Fairphone
, the world's most sustainable smartphone, and winner of the Best Buy from Ethical Consumer. Fairphone is trying to make the smartphone journey fairer, giving a voice to people who care. Fairphone puts people and planet first, trying to improve working conditions in the industry.
"We contacted Fairphone as we recognise that it's a great phone. It improves the working conditions for the people who make it, uses materials that are better for the planet, has a modular design, supports dual sims, and is made to last. We were looking for resellers in the UK, and Fairphone recommended The Phone Co-op", said Dominic Elton. "Through them we had the chance to test the phone and look at a way of incorporating it into an agreement."
Leon Boshuizen, Fairphone's Commercial Director commented: "We're excited to launch our partnership with WWF UK and The Phone Co-op. This is a great opportunity for us to work with a world-known conservation organisation and a reseller that are both closely aligned with our values of putting people and planet first."
"We are impressed with the level of commitment, transparency, and flexibility in our relationship with The Phone Co-op so far, offering great deals and options for limiting the impact of migrating during lockdown. We are hopeful of a long and lasting relationship, delivering exceptional mobile services that are in line with our sustainable concerns" said Dominic Elton.
The Phone Co-op won the Feefo Gold Trusted Service award in 2020, that recognises a business delivering exceptional customer experiences.
"We're thrilled to welcome WWF to The Phone Co-op, and we're proud to have successfully provided what are critical services during these difficult times", said Aaron Townson, Business Sales Manager at The Phone Co-op. "At The Phone Co-op, we help small and large businesses to improve their connectivity and their ways of working with our wide range of products. From Unified Communications to broadband connectivity and mobile services, we are here to help your business, as you embark on your digital transformation journey and enter into the world of Cloud Communications".
As our business continues its growth momentum, we will remain committed to our mission of delivering operational excellence to our partners and to our communities. For more than 20 years they've been committed to working ethically, treating people fairly, operating sustainably and caring for customers, community and the environment.
About WWF
WWF (World Wide Fund for Nature) is one of the world's largest independent conservation organisations, active in nearly 100 countries. Our supporters – more than five million of them – are helping us to restore nature and to tackle the main causes of nature's decline, particularly the food system and climate change. We're fighting to ensure a world with thriving habitats and species, and to change hearts and minds so it becomes unacceptable to overuse our planet's resources. wwf.org.uk
About Fairphone
Fairphone
is building a market for ethical phones and motivating the industry to act more responsibly. We design, produce and sell smartphones to uncover the supply chain behind our products, raise awareness for the most urgent issues, and prove that it's possible to do things differently. Together with our partners and collaborators, we're working to make caring for people and the planet a natural part of doing business. Fairphone's latest device, Fairphone 3, is available for RRP £400.00 and received the top score in repairability from iFixit.