Positive News includes Fairphone 3 in their latest magazine
Published date: October 2019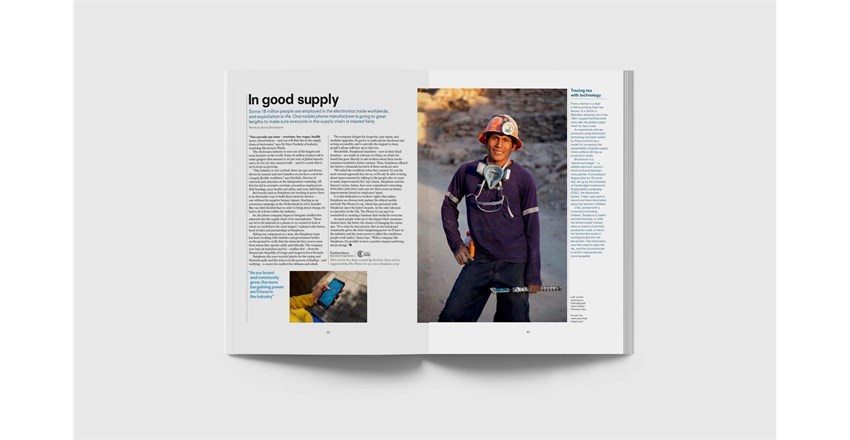 Read the article here
Again we are featured in Positive News as one of their Brands of Inspiration, introducing Fairphone, the world's most sustainable phone.
The article showcases the ethical smartphone that challenges the mobile industry over supply chain transparency, easy to repair technology and use of conflict-free minerals, designed by the Dutch social enterprise Fairphone.
On the 18th October we celebrate Anti-Slavery Day, which aims to raise awareness of the dangers and consequences of modern-day slavery and human trafficking. You have the power to change the lives of people affected by slavery in the telecoms industry, whether by keeping your devices for as much time as you can or, when the devices are no longer in a good state acquiring them from ethical providers, such as Fairphone. And also using Fairphone to recycle the old one!
Fairphone aims to change the industry by making change from the inside, giving a voice to people who care. From responsible material sourcing to advocating worker's welfare, Fairphone puts people and planet first and they care about designing longer-lasting products that are easier to repair.
The Guardian
chose Fairphone as the best 'ethical alternative' in their Top 5 recommended phones.
The Phone Co-op and Positive News
We are proud to partner with
Positive News
as they are pioneers of rigorous journalism about social and environmental progress. Positive News is a co-operative owned by readers worldwide and was the first media organisation to offer 'community shares' globally through crowdfunding.