New Internationalist exceeds all expectations raising over £700k on their Community Share Offer
Published date: April 2017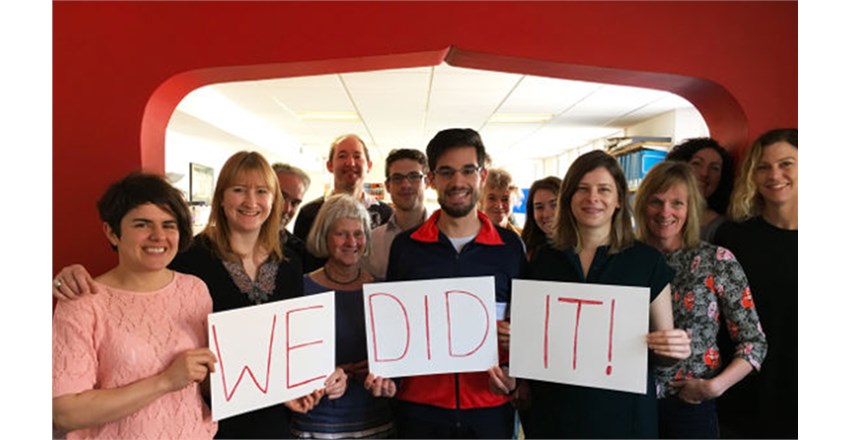 By Pat Moral
Reporting on critical global issues since 1973, New Internationalist Publications Ltd is an independent, not-for-profit media co-operative.
From 1 March to 6 April, the Oxford-based New Internationalist ran a Community Share Offer (CSO) raising £704,114.
This is the largest CSO to date in media history. In 36 days it managed to exceed its original target £500,000 by 40 per cent.
More than 3,400 people from all over the world have backed New Internationalist's campaign to become co-owned by its supporters, including The Phone Co-op who invested 10k and many of our members also joined in individually.
Vivian Woodell, Chief Executive of The Phone Co-op, on why we invested in New Internationalist: "The Phone Co-op is very excited to be part of The New Internationalist's transformation into a multi-stakeholder co-op, involving its readers as owners for the first time. We are also pleased to be providing support with an investment from our Co-operative and Social Economy Development Fund (which is voted by members out of profits to help other co-operatives that need finance to start or to grow) to enable New Internationalist to expand and develop and its business model. The values of The Phone Co-op and New Internationalist are closely aligned, and New Internationalist has been an important affinity partner of The Phone Co-op for many years, promoting our services to their readers. Our involvement in this share issue very much cements that important relationship."
The CSO, and the business plan behind it, was in development for over a year – a year which has seen the rise of the alt right, anti-immigration populism, fake news and 'alternative' facts. New Internationalist responded with 'facts and heart' – a slogan which became the name of the crowdfunding page and its hashtag – and asked supporters to 'buy into a better story'.
New Internationalist co-editor Hazel Healy said, 'We are breaking new ground. This truly is people-powered media that is defying the trend of media concentration and clickbait journalism. Our independence has always allowed us to tell stories the way they are meant to be told – without voyeurism and without spin.'