National Employee Appreciation Day from Your Co-op
Published date: March 2023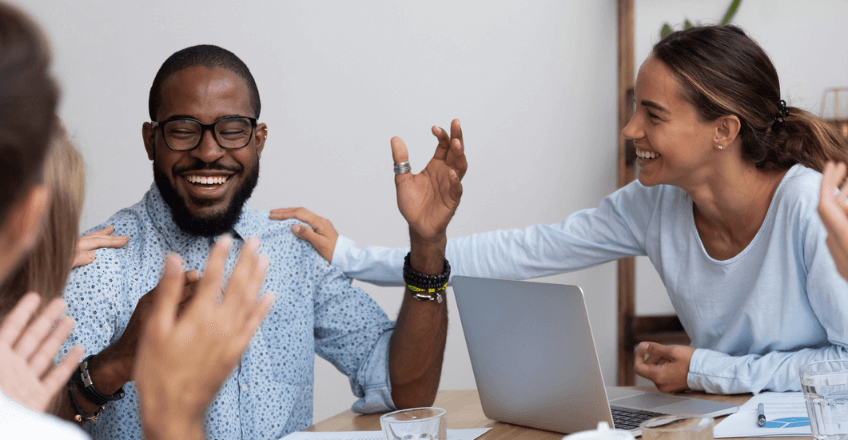 National Employee Appreciation Day UK is on the 3rd of March this year and is a special time when employers make the extra effort to appreciate their employees work and dedication throughout the year.
Why is National Employee Appreciation Day 2023 important?
The National Employee Appreciation Day offers an opportunity to improve relations between employees and employers whilst showing each person's value to their business. Since the turn of the 21st century, this day of appreciation has grown in value amongst businesses all over the world to recognise the achievements and progress of each and every employee. By celebrating the dedication of employees, you're often helping to boost employee morale, retention and even the productivity of a business, as people who feel valued and cared for by employers, often reciprocate that feeling by working more efficiently.
Research has found that recognition for employees has a physiological impact on performance. Oxytocin is the well-known "love hormone" which our bodies create when we feel appreciated or loved, even with small gestures like a handshake. Research proved that employees who work under the influence of Oxytocin perform better and are more trustworthy at work.
Likewise, the businesses in the research who didn't show appreciation for employees were proven to have lower performing workers and overall reduced productivity. Proving overall it pays for employers to be oxytocin positive and appreciative to employees. It's a win-win for everybody!
The 'Your Co-op' Flexible Benefits difference
Your Co-op Flexible Benefits offer businesses the opportunity for everyday to feel like National Employee Appreciation Day. Creating a positive and productive atmosphere by showing employees you care with a co-operative difference. You'll be signing up to an ethical award-winning organisation that provides childcare vouchers, green transport solutions, and a range of employee benefits that deliver great savings you and your employees.
Our unique range of benefits has unrivalled customer service that will immediately enhance an employer's reputation and the job satisfaction of their employees. We have a deep understanding from almost 20 years' experience of what employers want, a streamlined and efficient service with knowledgeable, experienced support either face to face, telephone, email or Livechat.
What Flexible Benefits do we offer to employees?
Health & Wellbeing - Your employees health and wellbeing are vital which is why we offer various products including Private Medical plans, Health Cash plans, Health Screenings and more. Supporting your employees whether at home or work so they can lead healthy and happy lives.
This service is provided by Health Matters who are one of the UK's most respected independent specialist Employee Health & Wellbeing consultants. They have been assisting companies for the last decade with their healthcare benefits and are perfectly positioned to assist you.
Cycle to Work - Did you know cycling will reduce stress, improve overall health and reduce your carbon footprint? Our Cycle to Work scheme provides a money saving and convenient system for employees to take advantage of.
Our Cycle to Work benefit, offered in partnership with Halfords, allows your employees to make savings on a brand-new bike and accessories. Savings are made through a tax exemption as part of the Government's Cycle to Work initiative which supports the Co-operative movement's commitment to promoting a healthy and sustainable lifestyle and reducing pollution.
Payroll Giving - Help your team help others with our Payroll Giving scheme which allows employees to give a tax-free salary sacrifice donation to their favourite charity. Each month you can keep your usual salary and divert tax or pension deductions to a charitable organisation of your choosing. This flexible benefits scheme is free to use, fully HMRC compliant and easy to administer for any business.
Other way your business and employees can benefit: