Embracing International Women's Day 2023
Published date: March 2023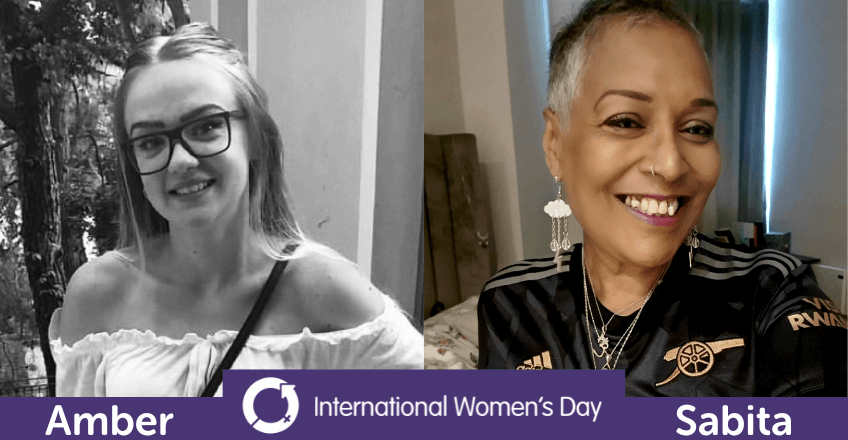 International Women's Day is on March 8th this year and is the perfect time to celebrate women's achievements and embrace gender equity and equality.
In today's society, there is simply no room for discrimination, which is why we celebrate and reinforce the values of International Women's Day. Each day, steps still sadly have to be taken to ensure we all live in a world that is free from harmful biases and stereotypes against Women.
Equal opportunities alone aren't enough, as we all start from different places in life and gender-based barriers must be ended. This is why gender equity is a must and needs to be part of every societies DNA, so that we can be diverse, equitable, and inclusive.
So, will you embrace gender equity in 2023 to help create a fairer world?
What does International Women's Day 2023 mean to us?
To find out, we spoke to two members of Your Co-ops Customer Services team for their thoughts and reflections on International Women's Day.
Q1. What does International Women's Day mean to you?
Amber: Recognising all the inspirational women around me, recognising women's achievements in and out of the workplace is most important to me.
Sabita: IWD was initially called "Women's Day" It was a European Socialist Movement that went global to encompass all women. How incredible is that? Women had to make a day to celebrate Womens achievements in all aspects of our lives. IWD celebrates every Woman in every facet of Life.
Q2. Who are your fearless inspirational women?
Amber: My sister, she always wanted to be a paramedic, but our grandpa suddenly passed away in 2017, it was very traumatic, and we all had to perform CPR. We thought this would put her off her career, but despite all of this, she went on to university to study paramedic science and qualified with a 1st Class Honours degree.
Sabita: Josephine Baker, Audrey Hepburn, Hattie McDaniel, Kate Bush, JK Rowling, Doreen Lawrence, Emmeline Pankhurst, Rosa Parks, Pam Grier, Maya Angelou and Serena Williams.
Q3. How has working in diverse settings helped grow you as a person?
Amber: Working around such a range of personalities has helped me come out my shell a lot. I was always far too shy to do anything, but the kindness and humour element of working in a close-knit office environment has completely changed me. It's really interesting to hear people's stories, you never know what is going on in someone's life and, in an office, you really get to know a range of people that you wouldn't necessarily have crossed paths with otherwise.
Sabita: When I started working in 1976, most of my Managers and Supervisors were men and white. In time, this changed, my experience has enabled me to feel confident in expressing myself (my managers can vouch for that too!) I'm truly grateful to experience this feeling. It makes me feel good to be listened to and appreciated.
Q4. Looking back to the start of your career what would you have told yourself now, with all your experience to date.
Amber: I would have told myself to back myself more and be more confident in my decisions. I have built up a vast amount of knowledge over the 7 years I've been here, and I've also grown so much as a person. I was painfully shy when I started here, and everyone has helped along the way to bring me out my shell.
Sabita: I would tell her to be confident and believe in herself. I think I suffered with Imposter Syndrome when I was younger.
If you would like to find out more about International Women's Day 2023, please visit here.