Be Kind with The Phone Co-op
Published date: August 2019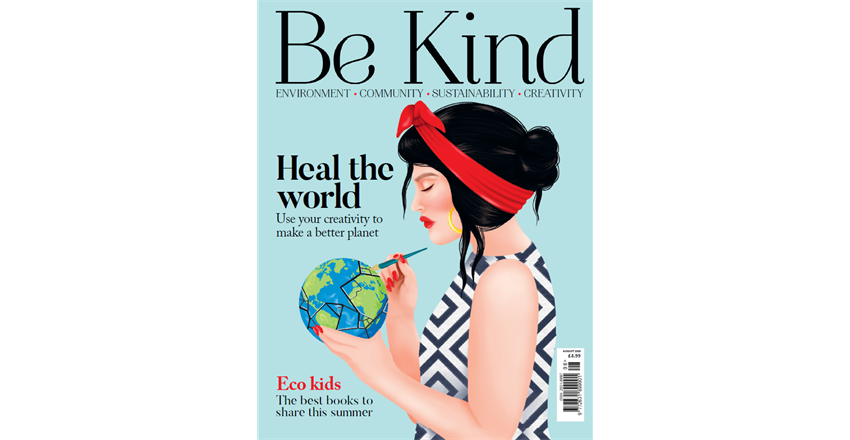 Be Kind magazine want to make the world a better place. From cutting down on food waste, ditching single-use plastic, supporting local social enterprises or organising beach litter picks.
They interviewed our head of products and systems Fiona Ravenscroft, which you can read below:
Calling for better communication
Fiona Ravenscroft, head of products and systems at The Phone Co-Op, tells us about their ethical telephone and internet services.
Q. Tell us about the Phone Co-op and why it differs from normal mobile network providers?
The Phone Co-op is the only telecoms co-operative in the UK. It's a consumer owned company which means it is owned by its members who are the customers. Members receive a share of the profits and elect the board. The purpose of a cooperative is to use its profits to serve a wider objective. We want to demonstrate that this business model can compete in the telecoms market and offer an alternative for customers who care about who they do business with. We are part of The Midcounties Co-Operative – their aim is to be a successful consumer brand working toward creating a better, fairer world and to enhance the lives of its colleagues, members, customers and thecommunities it serves.
Q. How do you ensure your company is ethical?
We are held accountable by our members who drive the co-operative difference. This introduces a different dynamic to how we treat our customers and how we want our relationship with them. In turn our members, as owners, are not driving us to deliver high profit before anything else. At The Phone Co-op we are championing the Fair Price Promise, too which means you'll pay the price you agreed throughout your contract, you'll automatically be moved to our lowest standard rate when your contract ends and if you're not completely satisfied within 30 days, you can walk away.
Q. What are your social and environmental values?
We are governed by the co-operative values and principles that guide all similar enterprises around the world. These are values of democracy, openness, equality and social responsibility. The Midcounties Cooperative, who we are part of, have won many awards for sustainable enterprise and work in the community, plus they are accredited as a sustainable business by Business in the Community (bitc.org.uk). Many companies claim to be ethical but for co-operatives like us this goes further. Social responsibility is at the heart of our movement. It's an everyday driving force for our business.
Q. What do your customers say about you?
'Ethical and excellent' was one customer's words which we refer back to a lot. Customer lifecycle is long and loyalty is good, too – typical of a membership organisation.
Q. What are your plans for the future?
We want to grow our business and become a household name and champion co-operatives and fair practice in the industry.