Workers rights in the technology industry
Published date: March 2023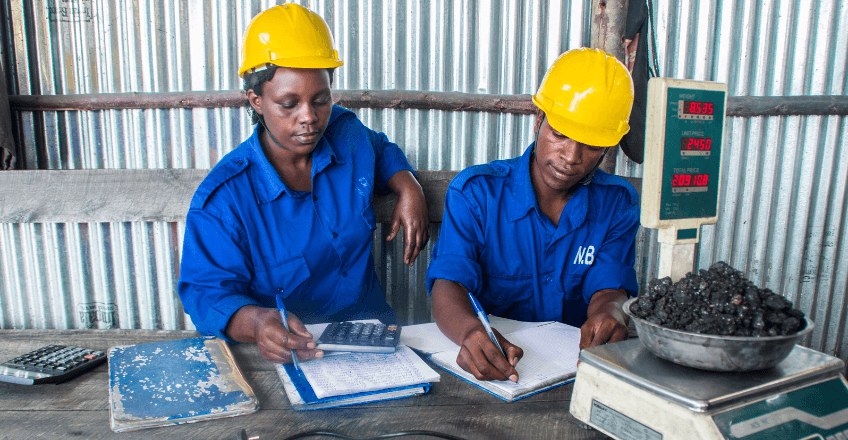 Fairphone has a worker-driven approach to the entirety of its supply chain and pushes far beyond ordinary compliance in the mobile technology industry. By working with a variety of production partners, labour rights experts and NGOs, innovative programs can be developed to improve job satisfaction and representation, which opens the lines of communication between workers and management.
Voices and representation of workers
Fairphone has worked with its production partner, Arima since the development of the Fairphone 3, to guarantee the improvements for workers working lives was successfully implemented. Arima oversees the surveys, feedback sessions, training and improving the facilities, both working and living/entertainment for those who have a residence at Fairphone.
The workers play a pivotal role in the environment they work and live in by having the opportunities to express their views openly on improvements and concerns, which helps to further strengthen their representation. The management is to democratically consult workers about upcoming changes that are proposed so they can participate in forming any necessary solutions.
Similar programs across the supply chain are successfully running for direct and indirect component suppliers of the Fairphone 4, like Baolong, GCE, Concraft and Polight.
How are workers paid?
Fairphone is the world's first electronics company to pay a living wage bonus to workers, firstly at the supplier Arima. For every Fairphone 4 produced, factory workers receive a bonus to directly improve the lives of people but also their families too, as Fairphone are acutely aware that Low wages are a common problem for workers across the electronics industry.
Unfortunately, many factory workers (and subsequently, their families) struggle to access adequate food, education, housing, healthcare, and other essentials, as they are not receiving a fair, living wage. To eradicate this, a living wage is paid so that factory workers can afford a basic but decent standard of living for themselves and their families.
In the first 12 months of this living wage bonus being paid (starting September 2019), over 485 workers received bonuses, which included workers who were not on the production line. Fairphone listened to workers and in 2020 began to pay their bonuses monthly with their salary payments, instead of quarterly and those who earn the least now receive an even higher bonus.
What is Fairphone doing about child labour?
To tackle child labour in mining regions, a Fairphone-led project starting in Busia, Uganda set out to improve and provide assistance to small-scale mining communities to end child labour and create a sustainable gold supply chain. This project meant that Fariphone were pulling together all the key stakeholders, local community members, miners and supply chain leaders and were able to directly address the root causes of child labour in Busia.
Fairphone then understood how to best engage with miners to improve and sustain safer working practices, linking them to the international supply chain. The Gold Covenant received all the lessons and feedback and has been integrated into the second phase of this project, which is
Project Access
. A four-year project to help drive economic development in areas local to mining operations, which has been possible due to Fairphone and other companies' support.
The result is to not only end child labour but to also create a safe and sustainable mining practice that is fairly paid so local communities can be better supported.
Health and Safety
The people behind the making of the Fairphone 4 are central to its development as their views and safety are vital in a successful and sustainable working product but also for positive relationships between factory workers and beyond.
The production partner for the Fairphone 4 has obtained SA8000 certification, which is amongst the highest standards of safety and working in fair conditions. Improvements are being made regularly following check-ins with workers and groups to ensure Fairphone uphold concrete health and safety standards in their factories. Additionally, this has been spread across to direct and indirect suppliers of the Fairphone 4, such as Baoloing, Concraft and Arima.
The Fairphone working conditions and levels of care make Fairphone one of the world's safest organisations in the entire electronics industry for all factory workers.
If you would like to find out more about the world's most sustainable phone
,
please visit here
. Don't forget,
Your Co-op Members can enjoy 20% off
all
Fairphone 4 bundles
for a limited time only - including 10GB, 30GB, 100GB, with unlimited calls & texts.