Why do I need Norton 360 for Gamers?
Published date: July 2023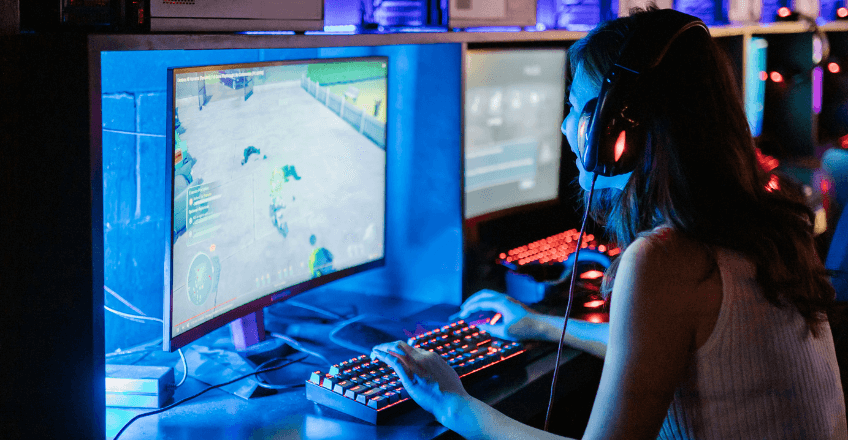 The world's leading cybersecurity provider can now create a truly safe online gaming space for a family of 3 PCs, Macs, smartphones, and tablets. Your devices can be covered with the same level of protection as Norton 360 Deluxe, plus additional features to help improve your gaming experience.
Members now receive over 80% off for the first year at £15.75.
What's included in Norton 360 for Gamers?
Game optimiser
Notification Optimiser
Dark Web Monitoring
50GB PC Cloud Backup
Full-screen Detection Mode
Password Manager
PC Safecam
Parental control
Norton Crypto
Secure VPN
Smart firewall for PC
Real-Time Threat Protection
Virus Protection Promise
The suite of features may seem extensive, though they are all there to guarantee a safe online gaming space for everyone at home, plus parental controls are included to help further protect young gamers. Norton is so confident in their cybersecurity, they provide a 100% virus protection promise, granting a full refund if a virus cannot be removed.
Norton Game Optimiser Included
Get the very most out of your gaming experience with a fully optimised PC, Tablet or Mobile.
Automatically detects and feeds your games the maximum power to run smoother.
Helps eliminate FPS (frames per second) lags and slowdowns from your other apps for smooth visuals.
Eliminates power-hungry programs running in the background that eat up your PC's resources. Get greater performance when you want it.
Optimises gaming-related programs.
Options of how you would like to optimise your games
Norton will only notify you if an attack is detected or your protection is at risk, so you don't have to worry about a thing. You'll find that this makes monitoring your devices more convenient and you'll also have fewer notifications and more control over product & service reminders.
Why Norton 360?
Norton has over 25 years of consumer cybersecurity experience and on average, blocks over 7 million threats every day. This experience and expertise have been used to develop leading protection for gamers and are now at a price of just £15.75 for the first year.
Norton 360 for gamers utilises sophisticated, multi-tiered technology to prevent online threats and aimed assaults on your computer and other gaming devices while also safeguarding your personal account details.
This package is designed by gamers, for gamers so all the stress is being online is taken off your shoulders.
Can I have Norton 360 for Gamers?
The devices and generations of platforms Norton 360 can protect are Windows, macOS, Android, and iOS.
Windows:
Microsoft Windows 11 (all versions).
Microsoft Windows 10 (all versions).
Microsoft Windows 8/8.1 (all versions). Some protection features are not available in Windows 8 Start screen browsers.
Microsoft Windows 7 (all versions) with Service Pack 1 (SP 1) or later.
MacOS:
Compatible with Mac OS 10.15 (Catalina) up to the present version.
Features not supported: Norton Cloud Backup, Norton Parental Control, Norton SafeCam.
Android™ Operating Systems:
Android 6.0 up to the latest version. Must have Google Play app installed.
iOS Operating Systems:
Compatible with iOS 14 up to the latest version.
Any problems - Norton customer support have you covered
Norton 360 for Gamers provides peace of mind with included 24/7 customer support if anything ever goes wrong. So, at the first sign of crashes, drops in framerates or any other issue, you know you have experts waiting to help you.
Customer support includes:
24/7 live chat support with experts.
Live community forums where answers to many issues are available.
A knowledge base.
Product tutorials.
Your Co-op Members can not only enjoy discounted Norton protection but also access to a host of other great discounts.
To sign-up in seconds and see your offers, please visit here.