Tips for safe online shopping
Published date: May 2020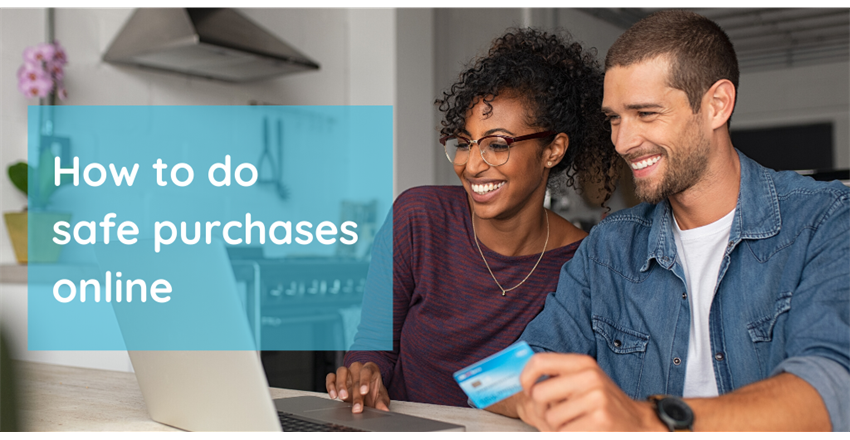 The Internet has become the first and, sometimes, the only source for our shopping habits. Shopping has never been easier or more convenient for consumers. We buy technology, clothing, furniture, and even our grocery shopping online. However, it is crucial to do our online purchases on websites we trust, with all the guarantees that we will receive the items and risk-free.
Use a connection you trust and that's safe
For example, using your own internet connection at home or at friends.
When we have access to the Internet through public wi-fi, such as airports, hotels, or somewhere else, it could not be completely safe, you'll never know if there is someone monitoring that connection.
Check the website for trust signals
Before you click 'buy now' it's important that you check the company is trustworthy. You can easily check this by having a look at their contact page, checking their address, opening times, and reviews from other customers…
Check that the URL of the website matches what you typed in initially, and that its address begins with https.
Make sure that the website is secure
This one is very important as the company must show that the information is encrypted with a safety certificate SSL. Also, look for an icon of a locked padlock that will appear, typically to the left of the URL. This will protect your personal data.
Only shop in websites with safe payment platforms
You can choose safe ways to pay. A good example is PayPal, who are a recognised payment gateway and will send you to a safe platform to complete your payment.
Keep software and virus protection up-to-date and use strong passwords
Online shopping is one of the processes in which more personal data is transferred. You need to protect against malware with regular updates to your anti-virus software. As a customer, we're giving you our FREE BullGuard Internet Security.
Be aware of their privacy and return policies
It is crucial that you know and understand your rights and the company's return policy, so there will be no surprises if you are not happy with your purchases.
What if you pay with your phone?
Nowadays it isvery common to pay for items using your smartphone and even moresecure than using your credit card. The apps that allow these transactions generate a one-use authentication code for the purchase that no one else could ever steal and use.
Monitor your transactions
This simple action will help you to be aware of any suspicious transactions quickly and report unauthorized charges to your card issuer.
Protecting your personal data is vital. You can start with little steps and we should all take just a few seconds to think before we click. Not giving authorisation or simply accepting all requests could be making a real difference. It's time to start enjoying your digital life safely. Top rated by industry experts, BullGuard delivers 100% protection against web threats. If you would like more information about how to obtain the BullGuard license, do not hesitate to contact us.