The true cost of gold in a Fairphone 4
Published date: March 2023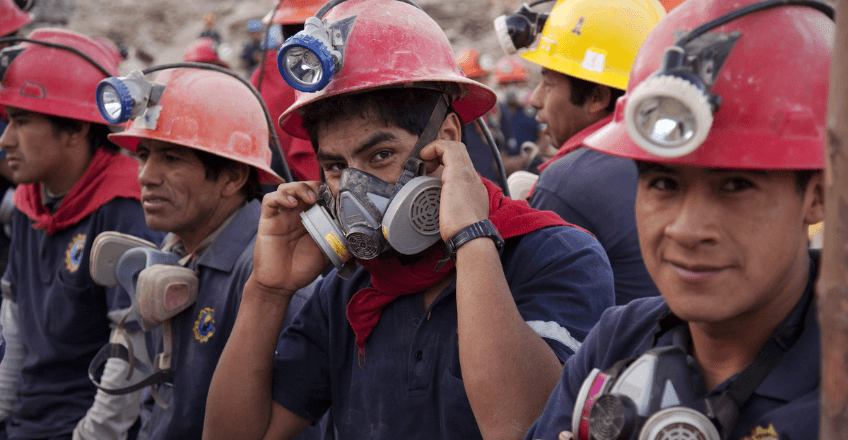 Have you ever wondered, how much gold is in a mobile phone? The device that holds together all of your contacts and photos, and connection to work, friends and family makes a mobile phone very valuable. However, it isn't the individual imprint you leave on your phone which makes it valuable, your mobile phone contains over a dozen mined materials, each with its own complex supply chains that have been encased together by a manufacturer.
Gold is one of the most expensive rare metals that make up your mobile phone, due to its excellent conductivity, gold is commonly used in printed circuit boards as well as other wiring and components. A simple enough explanation for the demand for gold, though the journey it too often takes to reach a mobile phone from a mine is what's concerning.
Risks of mining for gold?
Gold is one of the four conflict minerals identified by the
Dodd-Frank Act
which means it has been known to finance rebel groups in the Democratic Republic of the Congo. The high value of small amounts of gold has also made it attractive to smugglers. Even outside of conflict and high-risk regions, gold mining often causes social and environmental challenges, such as land disputes, sub-standard wages, unsafe working conditions, and child labour. However, for many mining communities worldwide, it provides their main source of income and livelihood, leaving little to no choice of an alternative.
It's not just the gold in your phone that has a social and environmental impact. The production of your mobile also includes other minerals and metals such as tin, tungsten, copper, cobalt, aluminium and lithium so manufacturers are dependent upon the mining sector and sourcing the materials that make up your mobile phone comes with serious consequences.
Fairtrade gold in the Fairphone 4
Fairtrade gold is one of the many reasons why Your Co-op Mobile has partnered with Fairphone, a company renowned for creating the world's most sustainable mobile phones. Fairphone's values align very much with our own. They're all about creating a better future for both people and the planet and have been focused on mapping their supply chain and tracing the materials that are used in the production of their mobiles. As well as using recycled plastics and copper in their phones, they were the first electronics company to source gold from Fairtrade-certified artisanal mines. These mines meet the
Fairtrade Standard for Gold and Precious Metals
, which means rigorous social, economic and environmental regulations are followed including child protection policies. In addition, the miners are guaranteed a Fairtrade Minimum Price and Premium that assists in sustainable development for the community.
What is ASM?
Artisanal and small-scale mining (ASM), is in many ways the opposite of Large Scale Mining, which causes the vast majority of pollution and environmental risks associated with mining. When we think of the word "artisanal" it's typical to think of traditional handicrafts that are made with care and attention. Therefore making it easy to breeze over the "artisanal" in the term artisanal and small-scale mining, though this would be wrong.
Typically, ASM involves basic excavation, extraction, processing, and transport, often done by an untrained workforce with rudimentary tools and methods. This often results in minimal health and safety precautions, lower wages, and even child labour. So, the idea that artisanal mining is good and ethical because it's not a large-scale disaster for the environment, is not so straightforward.
The electronics industry is well aware of these dangers and does not want to be associated with such practices. As a result, many companies disassociate themselves from ASM-sourced materials, which can shockingly, have the opposite effect. As this pushes the mining sector even further away from reform and reducing oversight, allowing materials to find their way into their supply chains via back channels.
Why do Fairphone use ASM?
The risks from ASM are only created out of oversight and a lack of care and organisation, the other side includes an opportunity for good. This method of mining can provide a fair livelihood for hundreds of millions of local people and their communities, even in its far from the ideal state it could be, ASM globally supplies a significant income to millions of people.
This has posed a difficult, yet exciting challenge for Fairphone. We all know that a transition to a fairer future needs a more sustainable approach environmentally, economically and socially. Since the beginning of Fairphone, they have and will continue to work closely with local ASMs – continuously improving their mining practices and standards by setting up open and traceable supplies whilst
establishing safe and better working conditions
. LSM operations will be increasingly asked to engage with communities and contribute to the diversification and development of local economies.
Fairphone can use its buying power to help turn ASM and LSM into drivers of positive local development. While this will take significant investment (time, energy and money), it is possible, though the end goal is that everyone in the electronics industry needs to demand responsible mining practices that will drive impact.
This is why we offer
Fairphone
mobile phones and for a limited time,
Your Co-op Members can enjoy 20% off
at checkout - including 10GB, 30GB, 100GB, with unlimited calls & texts. We're trying to change the world and one small step is by changing your mobile phone.