The Phone Co-op supports digitally locked out Elmore service users during the coronavirus lockdown
Published date: May 2020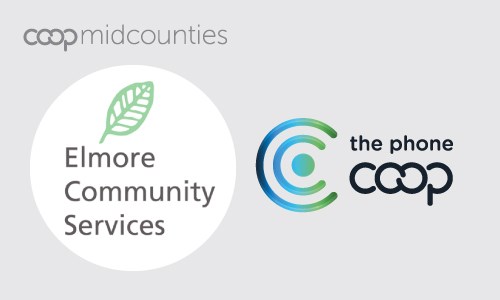 The Phone Co-op has made available to the Elmore Community Services in Oxford a donation of 30 smartphones and free access for Audio Conferencing.
The current health crisis caused by the outbreak of COVID-19 is showing the enormous capacity for adaptation and sacrifice of British society, especially for those groups that continue to fight the battle against the coronavirus on a daily basis, be it from hospitals and medical centres, infrastructure, supermarkets, cleaning and care staff.
Charities and other organisations, far from stopping their humanitarian and community work, are these days – and weeks, restricting human and economic resources and implementing measures to deal with the situation, and above all, not leaving anyone behind.
The Phone Co-op, the UK's only co-operative telecoms supplier, is striving to maintain its essential activity, while intensifying its efforts in the face of the health crisis to support vulnerable customers and communities. As a part of Midcounties Co-operative, which has launched different lines of help for vulnerable people and the general population, there has been a mobilization of resources, to support across essentials and utilities.
Being connected is more important than ever and that's why it is important to fight against isolation. The Phone Co-op has helped Elmore Community clients get the type of care they need, being in touch with others and communicating while face-to-face contact is not possible.
Jacci Marcus, head of residential at the Phone Co-op, said: "Wellbeing and maintaining good mental health is a big concern for many people across our communities all year round, and particularly at this challenging time.
"While we all understand the very important reasons for remaining apart right now, we also realise how extremely important it is that everyone still feels connected and particularly those who are most vulnerable.
"The work that Tom and the team at Elmore Community Services are doing is invaluable and we're so pleased to be able to help them with their work."
Elmore Community services is an Oxford based charity that provides critical services to vulnerable people and communities. They support hundreds of vulnerable people that face very complex needs, and now at even greater risk as the pandemic unfolds over a lengthy time period. Their services that depend on face-to-face contact are currently suspended and the organisation seeks to keep their support with the most serious and entrenched mental ill health to follow guidelines about staying safe at home and sustain their wellbeing.
Tom Hayes, chief executive of Elmore Community Services, said: "Physical distancing strategies may be critical for reducing the spread of disease, but they increase the sense of loneliness and isolation among Elmore clients, which can deepen their anxiety and depression.
We are seeing enormous demand for our support, but face-to-face contact has been suddenly halted and many of the services that we would refer people onto are suspended, meaning that Elmore is providing more support.
At this challenging time, we are quickly innovating how we deliver our life-saving services, making use of digital technologies to address people's anxieties right now.
A number of the people we're supporting do not have smartphones. Now, thanks to the generous donation from Co-op Midcounties, Elmore's caseworkers can provide video calls to our clients experiencing digital exclusion and isolation."
All the colleagues at The Phone Co-op are working to help our communities to be connected during these difficult times, particularly small organisations and business that are the lifeblood of their communities.