The Big Society starts by thinking small
Published date: January 2018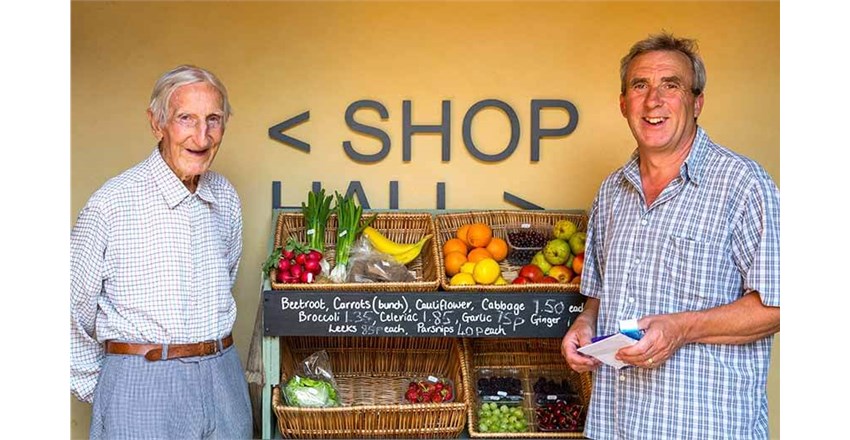 By Mary Whitehouse
Despite all the bad news we see and read every day, we believe that most people are kind to each other.

How else would you explain the huge response from 4x4 owners to the call from hospitals and emergency services in the recent big freeze across Wales and the Midlands? Hundreds of drivers turned out to help health professionals reach their place of work when their own transport failed them, lining up outside hospitals in some cases as an impromptu taxi service home.

People across the country regularly donate to food banks; and volunteers will help turn Euston Station's concourse into a Christmas day dining hall for homeless Londoners – an amazing act of solidarity with those less fortunate.

The fact is, people like helping other people – and thanks goodness they do.


A countrywide countryside problem

Rural communities have their own problems, of course – loneliness and isolation, especially for elderly residents – being amongst the most pressing.

Rural living, although idyllic on the surface, means you're usually further away from a doctors' surgery, and even further from the hospital – and there are hardly any buses to get you there if you don't have a car.

High speed broadband – which most of those in cities and towns now take for granted – is harder to find in the countryside; and with so many public services, like benefits and tax, being delivered online, that can be a real problem.

And the very fact that many rural villages are so beautiful makes them a magnet for second home owners – meaning they're often deserted during the week apart from the older retired residents, who have fewer and fewer neighbours to talk to and turn to.

People living in the countryside are statistically older than their urban counterparts and, with fewer shops and transport links, they can really suffer when the pub, village shop and post office is closed down, as so many are.


Community co-operation is key

Our partners at The Plunkett Foundation help rural communities rescue these vital facilities and run them themselves, as co-operatives. They're mainly run by volunteers, and some of them are customers of The Phone Co-op – and we're thrilled to be able to support them.
Hear how rural communities are making it their business to help local people from Plunkett Foundation.


Time after time when talking to our rural co-op customers, we hear the phrase 'the hub of the community'. Village shops and pubs are more than just a place to buy stuff and have a drink.

They're where people meet; where villagers to keep an eye on the more vulnerable neighbours; where local people go to access services like wi-fi and cashpoints; where people can pick up and drop off parcels.

They're where local crafts can be promoted, and farms and rural businesses can sell their products.

In short, they're good for everyone.

This winter, the Plunkett Foundation is running a campaign called #thelittlethings, highlighting how combating loneliness and isolation can be a beneficial side-effect when people come together to save local shops and pubs.

The campaign highlights the small things we can all do to help our friends and neighbours out – from walking their dog with them, going carol singing in the village and organising cinema nights out, for example.

At The Phone Co-op, we're right behind #thelittlethings campaign. It's co-operation in its purest form – and by starting small, we can all build a bigger and better society.