Remote Working with Unified Communications
Published date: April 2020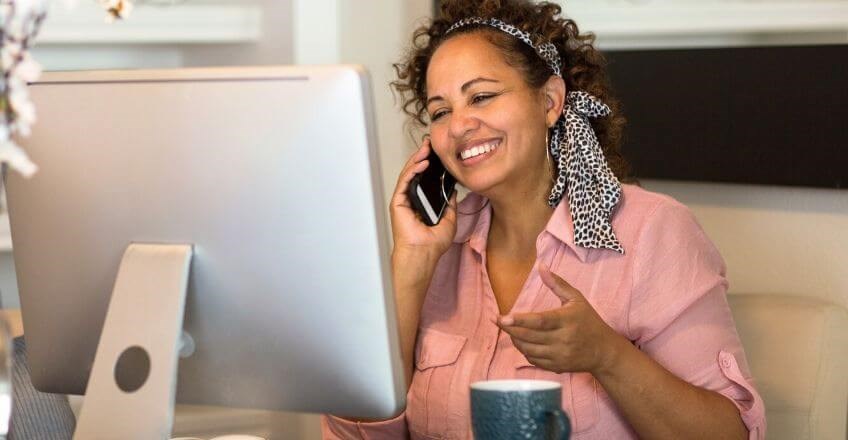 What is an office other than bricks and mortar?
Unified Communications enables employees to work from anywhere and stay connected to their colleagues. It is a cloud hosted telephony service, powered by Broadsoft, the global market share leader in cloud business communications.
What does that mean?
It is effectively your office in a piece of software. It can be downloaded onto your laptop, phone or tablet and instantly connect you with your teammates. You can file share using the instant messaging service, video call your team or join a company wide conference.
Unified Communications provides the same experience, software and tools across any logged in device, maximising productivity and improving security across your team.
Lighten the Load
With Unified Communications there's no need to own a work mobile phone alongside your personal phone. UC has a 'dual persona' which streamlines phone use and enables you to place calls with your family and friends seeing one name and number and your business associates seeing another.
That's one less thing to carry into your home office.
Easy Collaboration
You don't need to sit around a meeting table to collaborate with your colleagues and get things done. With Unified Communications from The Phone Co-op you benefit from:
Evolve from chat to voice to video meetings with one click
Individual, team or company wide messaging
Video conferencing from anywhere with screen sharing in HD
Integration with CRM and business applications
Wider Company Benefits to Unified Communications
Unified Communications isn't just HD video conferencing and global calls and messaging, it can facilitate deep running changes in your business.
Recruitment and retention:
Remote and flexible working options are increasingly important in the job market, with generations of employees finding these options universally appealing. Infact, 68% of millennial job seekers said work from home flexibility would significantly influence their decision to join or leave a company.
Working from home can save employees thousands a year in travel costs, making them more likely to continue working for a work from home company than move on to a job where they would have to work from the office.
In London a zone one to four travel card is £2,020 annually whereas an annual Brighton to London train season ticket is £4,092. That can be a big percentage of an employees salary to spend on travel, when they could save that and work from home.
Your bottom line:
Having a high percentage of employees working from home can save a businesses thousands and dramatically increase their profitability.
It means paying for smaller office spaces, reducing overheads such as electric, improving retention and saving on recruitment costs and working from home has been proven to increase productivity.
Remote Working Statistics:

Remote working and Unified Communications are the perfect team, these stats show the benefits of adopting a remote working policy, using the right software:
70% of professionals work remotely for at least one day each week
Employee retention rates rise by 10% in organisations embracing remote working practices
39% of people working from home complete their tasks faster than those in fixed workplaces
Companies of all sizes report large reductions in operating costs when implementing remote working policies
56% of employees believe that managers should update their skills to support a remote team
Do you want to find out more about Unified Communications and remote working? Call us on 01608 434 084.