Our brands of inspiration
Published date: June 2019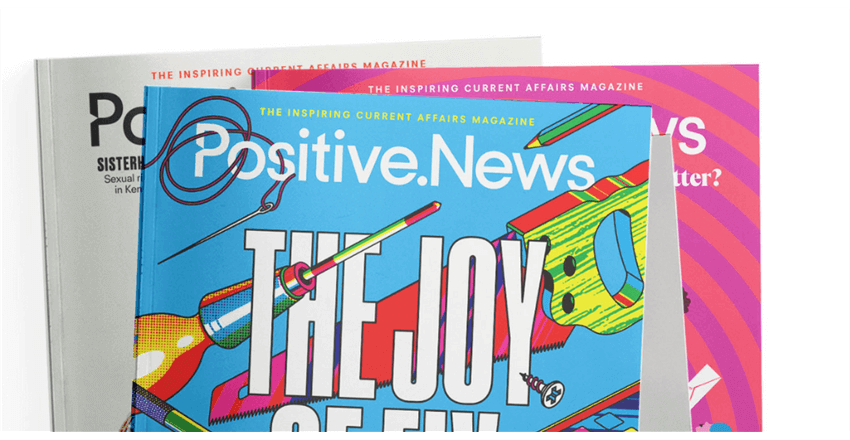 "Every time you spend money you're casting a vote for the kind of world you want" – Anna Lappé.
We were recently featured in Positive News as one of their Brands of Inspiration due to our fair price promise. We fought back against unfair price hikes in broadband and mobile deals and are championing a fair approach to the fourth utility.
Broadband is such a necessity to modern day life that it is now grouped alongside gas, electricity and water as a utility we are increasingly dependant on. The internet is a constant presence in our lives, with education, banking, shopping and even prescription renewal being done online.
"Fairness should be of utmost importance to everyone and to every business, but in the commercial world, sometimes the pursuit of profit can outweigh this" Fiona Ravenscroft, head of products and systems at The Phone Co-op.
We're so proud to be named a brand of inspiration, we'd like to share the stories of some brands that inspire us:
Chelmsford Star – they are a consumer Co-operative Society based in Essex who believe in the ethical values of honesty, openness, social responsibility and caring for others. They aim to be the leading ethical retailer championing excellence in service, employment and community involvement in Essex.
In their stores you can find freshly baked bread, locally sourced fruit and veg and Fairtrade and Fair Trader goods.
HCT – Hackney Community Transport are a London based social enterprise who provide over 30 million passenger trips on their buses every year, making a real difference in their communities. Their social mission is to enhance people's lives, provide opportunities and bring people and communities together through transport and training.
They reinvest the profits from their commercial work into high impact transport services or projects in the communities they serve and into providing training opportunities for people who are long-term unemployed.
GLL – GLL exist to make community services and spaces better for everyone and to improve the health and wellbeing of local communities. They're the first leisure operator in the UK to be awarded the prestigious Social Enterprise Mark and Big Society Award and they're the current holders of the UK Business Gold Awards 2018 for their social enterprise strategy and their approach to staff development.
Their four pillars at the cornerstone of GLL are; better business, better service, better people and better communities.
Lush – a company that needs no introduction, Lush have changed the face of retail and proved that you don't need plastic for packaging. With packaging free shops in Milan, Berlin and Manchester they're raising awareness of plastic waste and providing a great alternative to packaging – no packaging!
With policies on fighting against animal testing, an ethical buying policy, Fair Trade and Anti- Slavery and Human Traffic policy they walk the walk as well as talking the talk.
To benefit from our Fair Price Promise and switch to us from £22 per month use our broadband checker and find out what speeds we can offer you.