Mobile shopping, is it safe?
Published date: August 2020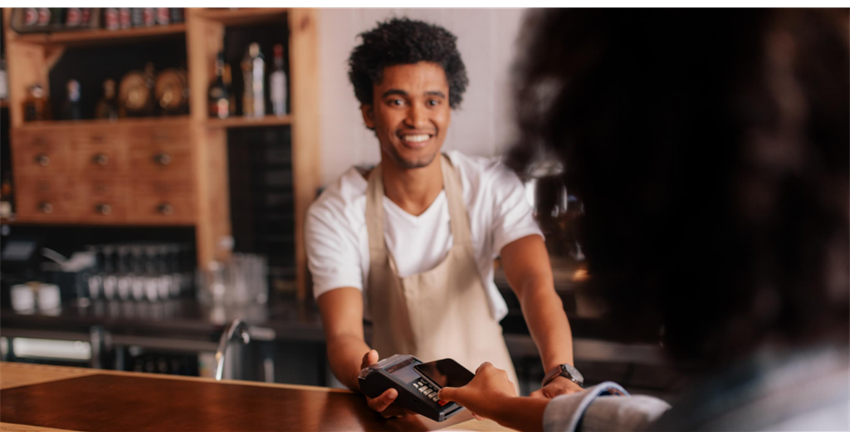 Mobile has redefined how the consumer is making their daily purchases, with virtual payments it's no longer necessary to carry our wallets and credit cards with us. Our smartphone has become our virtual wallet and, therefore, we 'always' carry money.
The shopping experience has radically changed in the last decade when we only did our purchases in-store or using a traditional catalogue. Nowadays, we can look for inspiration and ideas online, learn more about a product, and either head to the cashier or buy online. We get ideas and make our decisions, all from our smartphones, with no restrictions on time or space.
It's important to understand that the vast majority of consumers use multiple channels, a study shows that more than 60% of consumers in the US, UK and Germany, say they shop equally offline and online.
Webpages, apps, or even social media, the opportunities for retailers are there and they can provide different customer experiences that can be tailored to each consumer's personality. The gap between using a computer and mobile for our transactions is closing worldwide, 52% of users prefered to use their mobile,
according to a report
. Mobile payments are secure, fast, and convenient.
What can I pay with my phone?
Prior to this year, there were already several changes in consumer behaviour towards cash and the increased use of contactless and other digital options. The coronavirus pandemic has accelerated the use of in-store mobile payments, replacing cash and credit cards. Retailers are looking for ways to move out of lockdown in a physically safe and technologically secure way, which they can do with mobile devices.
To be able to use your phone in-store, you'll need: a smartphone with NFC (Near Field Communication), but don't worry if you don't really understand these terms. Since 2015, almost every smartphone has this technology. Then, you'll have to enable your 'wallet' which means that you'll have to download your bank app or use the payment apps that are in your smartphone, such as Apple Pay, Samsung Pay or Google Pay.
Advantages of mobile shopping
One of the main advantages is its speed. You just have to bring your mobile to the collection terminal to pay your purchase instantly. You won't have to waste time inserting it into a slot, as you do with a card, or rummaging for the exact amount of notes and coins in your wallet. Mobile payment is the fastest payment method available to anyone.
If you are not too techy, don't worry. It's very simple and easy to use. Once you have installed on your mobile the app that will function as a digital wallet and you are registered in a mobile payment platform, the only thing to worry about is bringing your phone close enough to make your purchases.
Mobile payment is more secure than traditional payment methods such as credit or debit cards. Digital wallets also provide extra layers of biometric authentications such as fingerprint scans and/or facial recognition.
All the payment information is stored encrypted on a chip inside the smartphone, and the card data never leaves the device but instead, the so-called tokens are used, which are nothing more than a sequence of single-use numbers created by proprietary algorithms. In this way, the risk of intercepting and duplicating our card number or another person using a nearby reader to take information from our phone is avoided.
What are the disadvantages of purchasing with my phone?
We use our smartphones every day, and in some cases, at all times. We are on social media posting about our days, or texting with some friends, or even purchasing our next meal using an app. The battery life of our smartphones is limited and we need to keep in mind that if we are relying on our phones to shop, this is a minimum requirement to do so.
When making purchases using your phone, we should be conscious of spending within our limits. As there's no physical exchange, and not using our PIN while paying, we may lose control on how much we're spending.
Why use mobile payments?
Using mobile transfers alleviates the hassle of cash and cheques, and allows you to pay for items instantly. And for in-store purchases, mobile payments are the best solution for the reasons we summarized in this blog.