Learning at work week 2023 at Your Co-op
Published date: May 2023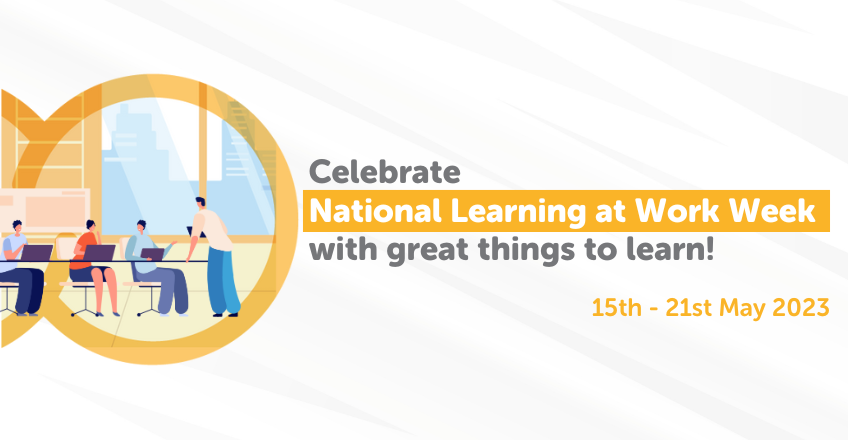 Your Co-op are taking part in the Learning at work week 2023, an occasion that marks the continuous growth all employees experience by always learning and developing.
The Learning at work week 2023 theme is 'Creating the Future', exploring how regular self-investment can open up new possibilities, provide working and personal benefits and collectively achieve goals. To understand the real journey of learning at work, we spoke to Gemma Williams-Parker about her time at Your Co-op Utilities.
Gemma's journey within Utilities

Create the future – my journey within utilities and how I wanted to shape the future of learning!
Hi, My names Gemma, I have been with the society for 13 ½ years. I started as a Residential Sales Advisor for what was The Phone co-op for what was meant to be a stopgap in my career.
I knew I wanted to be in a role which involved being creative and had my mindset on Marketing.
After a few months in the role, I moved into Business Services and became a temp Team Leader and my role changed again to Key Accounts Manager. This was a really fulfilling role and I enjoyed the management of my day, visiting our customers and being their first line of support.
2 spouts of maternity leave meant my time became more stretched, so I was doing part-time work within the customer service and business services teams, though with the vision of returning to full-time with a different role. As my daughters started school I found that I really needed to continue fulfilling my own desires in my career and that being a team manager, my first milestone to hit!
I became a team leader for the residential sales team working really closely with Jacci Marcus who involved me in some of the marketing work and kindly coached me in team management.
However, Sales needed a focus and I later became the Sales Manager for both residential and small business Sales. However, whilst in this role I discovered that being a team Manager was unfortunately not for me at that time. I loved discussing with my team how they could progress and identifying their skills, though having small children of my own and the day-to-day people management, I felt I was having to spread my attention very thinly and affecting my work-life balance.
Where is Gemma today?
I knew however that continuing to support people in their futures and the shape of their learning was something I was extremely passionate about, so when the role of Learning and Development Specialist came about, I knew I had to apply.
Having worked within utilities for 11 years, I think I was the most nervous I have ever been for an interview…. these people knew me very well, so selling myself was extra hard but John and Mat saw potential and offered me the role.
Since starting my role, I feel I have helped many people in developing their personal skills as well as learning new skills and product knowledge. I have also been on a huge learning curve with the support of John Woodward, with understanding different learning styles, building training materials from scratch, and also increasing my product knowledge, I thought I knew a lot before…. I was wrong!
I have also taken advantage of the opportunities available to us to apply for courses to develop ourselves with a Learning and Development course on Udemy and I'm about to begin a Business Writing skills course