Join us at the Fairtrade Fortnight celebration
Published date: February 2020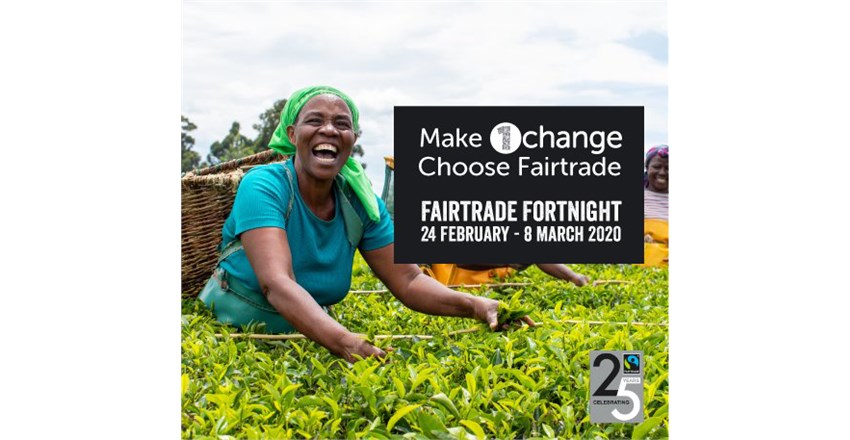 We're proud to support Fairtrade Fortnight campaign, raising awareness to ensure that all farmers are paid fairly for their work and can earn a living income. This year, the focus is on cocoa and the special role women play in the journey to earn a living income.
We would like to highlight the importance of choosing a Fairtrade alternative when possible. It is in our hands to drive meaningful change; our actions can have a big impact.
As part of The Midcounties Co-operative, we encourage you to get involved in the initiative and make #1Change commitment to permanently swap one shopping item to a Fairtrade alternative. Come and join us at our stands at Co-op Food stores during the campaign, where we'll be showing the amazing Fairphone 3, considered the best ethical alternative by The Guardian and the only one with Fairtrade Gold. We'll be in Bourton-on-the-Water on the 25th February and in Chipping Norton on the 4th March.
Fairphone created the first ethical smartphone and are the sustainable electronics leader while making a positive impact across the value chain in mining, design, manufacturing and life cycle. They care about human rights and worker well-being along with the climate and our planet's delicate ecosystem. So, if you are in need of a new phone, Fairphone 3 is a great way to support great fairness in how we manufacture electronic goods.
Fairtrade Gold in Fairphone 3
Smartphones contain dozens of minerals sourced from every corner of the globe, including gold. Gold is an essential material in many of today's consumer electronics. Gold is one of the four conflict materials and has been known to finance rebel groups in the Democratic Republic of the Congo (DRC). Gold must be mined, and this sometimes means dire working conditions, unfair pay, child labour and working with toxic chemicals that are harmful to human health hand to the environment.
By sourcing Fairtrade certified gold, Fairphone hope to demonstrate to the rest of the industry that it's possible to open up, map the supply chain and support responsible mining initiatives. Read more about Fairphone.

Fairtrade Fortnight 2020: Stories of women cocoa farmers
Fairtrade Foundation travelled to Cote D'Ivoire, and Sierra Leone, to meet some truly inspiring women who want their stories to be heard in the UK.
Read here
some of these stories.
Sources:
Certified Gold in the Fairphone