How to support your community during Covid-19
Published date: April 2020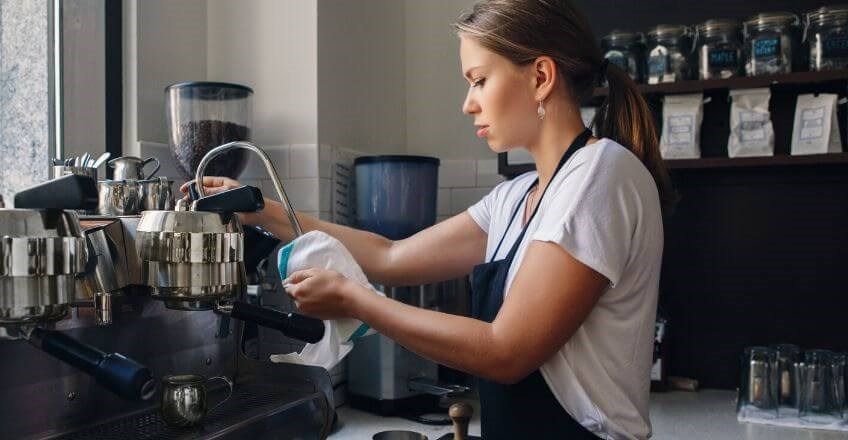 The economical implications of Coronavirus will be felt for years and there are fears that small businesses that are the lifeblood of their communities won't survive.
Whilst supermarkets such as Tesco are generating billions in revenue due to panic buying and emergency prepping, your local cornershop or hair salon could be at risk of permanent closure. There are ways to support them, financially and non financially, so they still have a business when all of this is over and we're not left with high street chains as our only options.
Shop locally and embrace alternatives
Many local eateries are adapting to a takeaway or delivery option that they haven't offered before. Check your local café's, restaurants, pubs and bakers online or give them a call to see if they are offering a delivery service.
Many are publishing their menus on Facebook, taking orders over the phone and delivering the food (sticking to the strict social distancing guidelines) and are real lifelines to those who are self isolating or don't feel comfortable joining the queues at a big supermarket.
Check out Deliveroo or Ubereats who have seen many small businesses join recently, including corner shops and cafes.

Buy giftcards
If you can afford to, buy giftcards from your local hair salon, manicurist, barber or masseuse as these business are likely struggling with no income. These giftcards can help to keep them afloat (they'll still have overheads to pay) and they give you something to look forward to when businesses reopen.
Leave reviews
You may not be able to financially support a local business but you can leave reviews on their website, social media or Google Reviews. These reviews will help boost their SEO and be really helpful to them when they social distancing rules have been lifted and everyone is in dire need of a haircut or desperate for a meal out of the house.
Postpone instead of cancel
Of course it's annoying having planned an event or paid the deposit on a product that you're waiting for, but if you can, postpone instead of cancelling altogether.
Whilst as a consumer you have every right to ask for a refund, it would help businesses struggling with their cashflow and their future planning if you let them keep the deposit and rearranged.
Take part in online classes
Many gyms, yoga studies and personal trainers are moving online and offering paid for online classes. If exercise isn't your thing there are creative writing classes, singing, coding, drawing – the opportunities are endless.
If you're a small business, look at our small business connectivity options, from broadband, mobile phones and connectivity software. We can help you stay connected to your customers and keep your business running.
Looking to support small businesses? With the majority of the ways to support them now online, now is a great time to check out our home broadband options.