Father's Day 2022 – Q+A with John Woodward
Published date: June 2022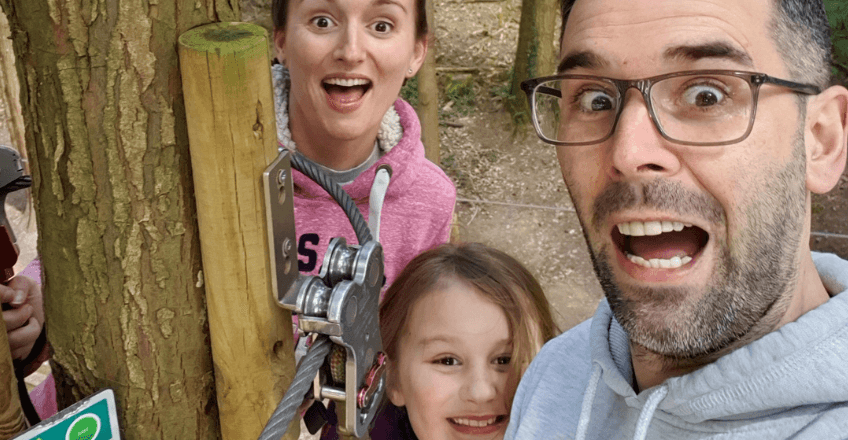 This Father's day, we wanted to celebrate a leader within Your Co-op who excels in communications and truly values the importance of connectivity within the Co-op. We caught up with John Woodward, Head of Customer Operations to tell us more.
Tell us about your role at Your Co-op?
I am Head of Customer Operations within Utilities, my main role is to ensure that we provide the best service to our members and ensure we are able to have meaningful conversations around membership and how we can help our members live socially responsible lifestyles. We review customer behaviour and contact patterns to ensure that we always have the right people in the right place at the right time to support our members. We focus on three pillars, process, technology and people. Our aim is to ensure we automate non value add processes to allow our colleagues to focus on having the right conversations with our members. We believe you can have the best tech and processes but if you don't invest in your people you will still struggle to be successful so colleagues and members are always at the heart of the decisions we make.
Why is it an excellent company to work at for family-orientated employees?
In previous roles I have struggled to balance between work and home life and sometimes had to make sacrifices which I didn't always believe in. At Midcounties Your Coop I feel the work life balance is much better and leadership care about employees and understand the need to be flexible to create a great working environment, If I need to attend a school visit or go to a sports day event leadership here are much more supporting and understanding of the importance of being there for your family. There is a huge focus on colleague well being and mental health which is great to be part of.
You recently gifted a Fairphone to your daughter; what do you like about the product?
My daughter asked me for the latest iPhone for her birthday, she wanted to be able to talk to her friends and also contact us when she is away with her grandparents. She didn't know what a Fairphone was so when I explained the cost between the latest iPhone and the Fairphone and also how the Fairphone is better for the environment, she loves animals and the environment. When I told her I do litter picking at work she wanted to do the same and now when we walk the dog she has her stick and bag and cleans up our local areas. Choosing the Fairphone was an easy decision, her only request was for a green case as its her favourite colour 😉. I really like the phone as I can use family link which I use on her PC which means I can block access to any sites I don't want her to use, I can track how often she uses it, add daily limits and ensure it not activate at bedtime. I link it with child friendly bank card too so she understands the value of money but also gets independence to chat to her friends. Not long ago she dropped it in the bath, after a bit of trouble shooting and again some support from the team we took the phone apart, changed the one broken module and the phone was back working again. If this was an iPhone the costs would be crazy to fix so to have phone that is sustainable, modular so can be fixed easily is great for us. My daughter is delighted with the phone.



What are your top tips for staying connected with your family?
Lockdown was an eye opener for most of us, I used to play football in my youth but stopped playing so I could spend more time with my wife and daughter, it was during lockdown that I realised how inactive I had become. These days I make sure that I do one thing each weekend with my family. We all have dogs so we meet up and take them for a walk, we also like a bit risk taking so this weekend we did the 10K spartan run, I really didn't know what I was signing up for but it was great. My dad and sisters have road bikes so try and go out at least once a month to be more active and spend time with each other. My tip is to try and find something you all enjoy and then encourage each other to be more active, from recent leadership training at Midcounties Your Coop I now understand how important this is not just on my body but also my metal health.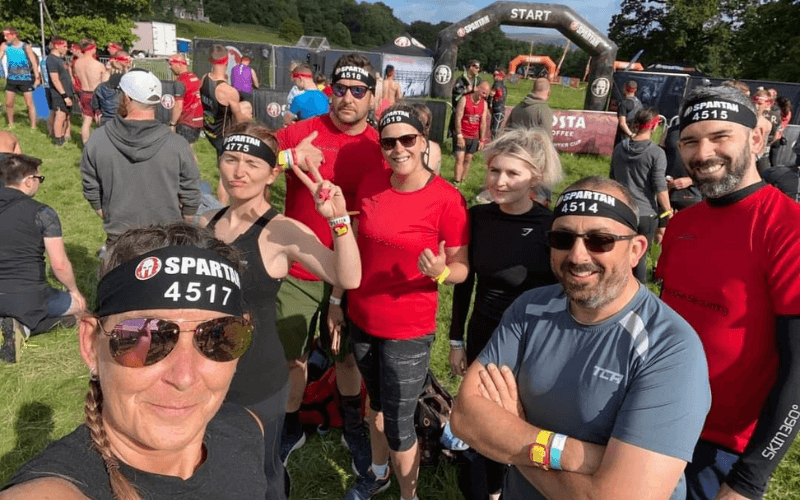 How are you planning on spending Father's Day this year?
All of my family are having breakfast in the morning together and then we are going to an inflatable water park to laugh at each other as we fall off giant inflatable objects……… please be sunny 😉