A new way to cut your carbon every day
Published date: October 2022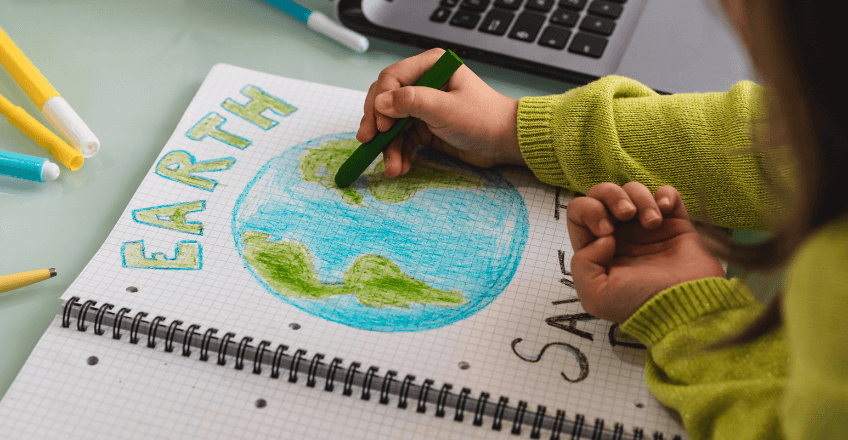 By making small changes in your life each day, you can heavily cut your carbon footprint without it feeling like an overhaul of your lifestyle.

1. Eating seasonal produce - If you can resist eating out of UK seasonal fruit and veg, you are reducing the journey of transportation from abroad - resulting in a less carbon-intensive process of transporting and maintaining produce on the way to your local supermarket.
2. Remember to switch appliances and devices off at the socket - It's very easy to simply switch off the TV from the remote and then carry on with your day. However, you are still using electricity by setting it to rest or sleep mode, to stop this you need to ensure the wall socket is switched off. If you were able to do this with all appliances and devices, you will noticeably lower your monthly energy bill!
3. Consider a Bath or quick shower - The average shower in the UK lasts for 10 minutes, using 150 litres of water, whereas the average bath at full capacity is 80 litres of water. So unless you are able to shower for 5 minutes or less, you will be saving energy and therefore carbon emissions by taking a nice relaxing bath.
4. Let the dishwasher do its job - Even If you own a dishwasher, it may be tempting to rinse your dirty dishes before loading the dishwasher, though it's actually more energy efficient to just scrape off any excess food and ensure the dishwasher is full before each use. To save even fewer carbon emissions, use the timer setting to run the dishwasher in the middle of the night on economy mode. This way, you'll be using the grid at a time of low demand, which means the least efficient and carbon-intensive power stations won't be running, resulting in each unit of power having a slightly lower carbon footprint.
5. Avoid charging electronic devices overnight - By having a phone, laptop or tablet charging overnight you are wasting small amounts of electricity, even when the device has reached 100%. Instead, try charging in the evening and morning when you wake up and your battery will be healthier for it.
6. Donate your unwanted clothes - Give your clothes a second life by donating them and this will help to make their production, shipping, and delivery more worthwhile as the carbon footprint will be significant. Annually, the fashion industry is responsible for 10% of global carbon emissions.
7. Buy local foods - It sounds very simple, though has a huge impact on a consumer's carbon footprint. For instance, many of the prawns in UK supermarkets have been farmed in South America or East Asia which require highly carbon-inefficient shipping practices to get them to the UK still cold or frozen. However, North Atlantic prawns are farmed much closer to home in places such as Norway and Iceland, cutting the carbon usage in transportation by over half in most cases.
8. Switch your default web browser to Ecosia - By simply using the Ecosia extension into your search engine for free, your web searches will result in trees being planted. The simplest way to be climate positive every day.
9. Select 'Pick up from locker' instead of your home - According to Evri, this will cut the carbon footprint of delivery by up to 90%, just be using one of the thousands of collection points available across the UK.
10. Choose paperless billing - All emails can now go to the same place and be digitally available on the go, be more secure and reduces the demand for paper. This lowers the carbon footprint of the billing process as no hard copies are being made, sent and delivered.
11. Plant a garden and grow your own Veggies - Save money, plastic, food waste, pesticides and cut your carbon footprint by taking ownership and control of what you consume. Head out and grow your own greenspace for peace of mind.

To hear more about what you can do to help make the difference sign up for the latest on sustainability below.