A milestone in Midcounties cutting down carbon
Published date: November 2022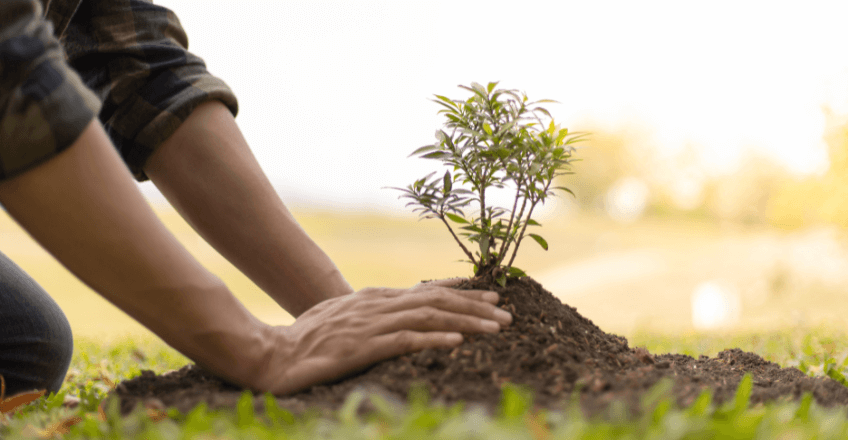 The Midcounties Co-operative has surpassed a significant milestone with the partnership of Ecologi, which has been achieved through Your Co-op Broadband leading the way to positive climate action. As of the 1st November, there have been over 32,000 trees carefully planted and a grand total of 1,200 tons of CO2e reduced from our atmosphere.
However, this success is down to the combined efforts of the Midcounties businesses, reflecting the high-level of commitment to our customers and members with simple solutions for reducing their personal carbon footprint.
This is how Your Co-op businesses have contributed to surpassing this milestone:
• Broadband – 894.46t of CO2e reduced and 19,801 trees planted
• Mobile – 132.58t of CO2e reduced and 6,384 trees planted
• Business Solutions – 79.73t of CO2e reduced and 1,355 trees planted
• Holidays - of CO2e reduced and 2,996 trees planted

Over the next 5 years, Midcounties current trajectory should plant 216,000 more trees and save approximately 9,000 tonnes of CO2e from entering our atmosphere. However, with the support of others in collective action, this impact could be so much greater.

How has this milestone been achieved in practice?
Though perhaps its worth being reminded of how such milestones have been achieved. Through Your Co-op funding, forest development and community centred projects have served a dual-purpose of positive climate action and enhancing lives of those within the community.
The process is simple, people from the community are entrusted and empowered to take hold of forest growth or other project roles. In Kenya, Ecologi entrust the planting of trees with the Eden Reforestation Projects, who provide long-term work for local people from the community to plant, grow, and guard the expanding forest.
Globally, there are tens of projects taking place that are each making major changes to communities and helping to provide socially responsible low carbon lifestyles. Our impact is recorded in separate business profiles or forests, all of which feed into the Your Co-op society branded forest. Resulting in totals figures of trees planted and CO2e emissions reduced by the Midcounties Co-operative.

Though just how does Ecologi make customers life so easy in achieving a lower carbon lifestyle?
It started with our broadband offering in June 2021, following the launch of our Ecologi partnership, we now bundle positive climate impact with all our products. By simply purchasing from Your Co-op broadband, mobile, Business Solutions, or Holidays, you are directly funding the Ecologi led projects and reforestation all around the world. Offering a very effortless solution for customers to take positive climate action, through a process that is robustly evidenced through purchase of carbon credits which meet the Gold Standard or Verified Carbon Standards.
All broadband, superfast and ultrafast connections we sell have included a carbon reducing contribution and tree planting. Every month, we fund projects around the world through each climate-positive connection to a value of 50KG of CO2e with the help of Ecologi. Our calculations show that this is approximately 19 times the average carbon footprint of a UK broadband connection. Alongside this, we fund reforestation projects to help carbon reduction, by plant a tree every month for each connection, which positively contributes to necessary carbon sequestration in the future.
Through our partnership with Ecologi, a solution could not be simpler or easier to achieve a socially responsible lower carbon lifestyle.
Some of the Midcounties supported projects through Your Co-op funding
In Tanzania, an on-going project of supplying 500,000 fuel-efficient cookstoves, replacing less efficient cooking methods previously used – such as open fires. The intervention in Tanzania, is due to the un-renewable practice of biomass fuelling cooking in homes that is accelerating deforestation, and in-turn increasing the release of CO2e. To stop decades worth of sudden carbon release, the fuel-efficient cookstoves will avoid the production of over 18.8 million tonnes between September 2020 and September 2030. Resulting in more time for local people to engage in other economic activities, greater food security by nutrient retaining cooking, and improved health with reduced air pollution in homes.
This improved kitchens regimes in East Africa project will be supporting the UN sustainability Goals of: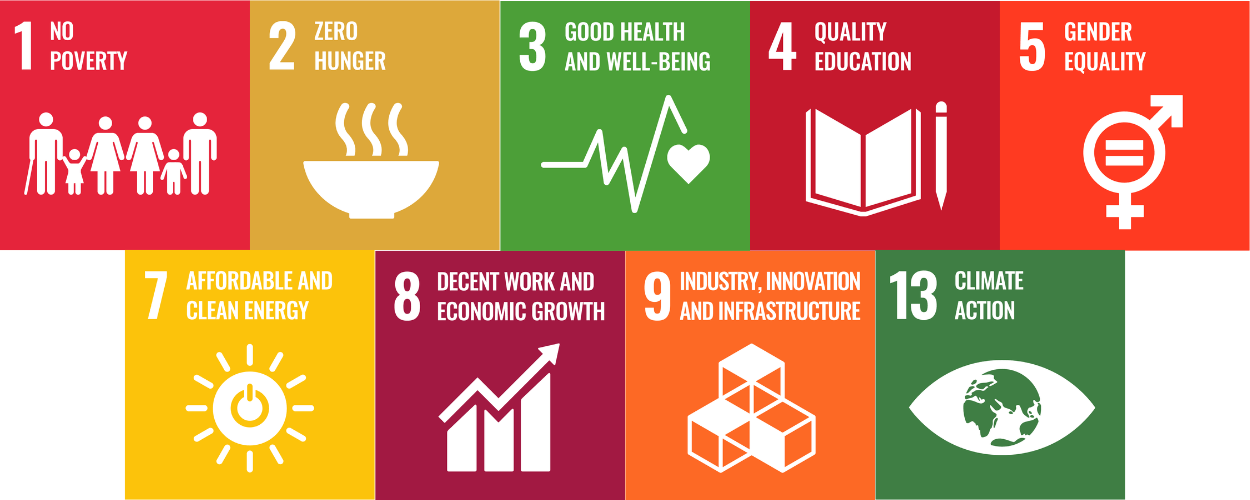 The Amazon rainforest is being preserved through the REDD project, which is set to protect forest in the Para State in northern Brazil to avoid CO2e release and habitat loss. The rate of deforestation has unfortunately increased from earlier in the decade, which made 2020 the worst since 2008 – making this project vital in saving the endangered rainforest. Thankfully, this Midcounties supported project will preserve 27,434.9 hectares of native forest and ensure 9.4 million tonnes of CO2e are not emitted over the next 10 years.
Additionally, local landowners have committed to improve and intensify their support for sustainable social development, maintenance, and improvement of biodiversity. A direct requirement of being FSC certified, that will benefit local communities long-term with employment and other economic opportunities.
Here are the UN sustainability goals that are recognised by Agrocortex REDD and Unplanned Deforestation project:

Creating this web of global communities is key to collectively championing sustainable development to build a fairer future. Which is why this mission must not stand still and only continue to invite others to join the community of carbon cutting and tree planting.

For more information on our partnership with Ecologi, please head to: Your Co-op | Ecologi