8 Benefits of Refurbished Apple iPhones for Your Business
Published date: October 2023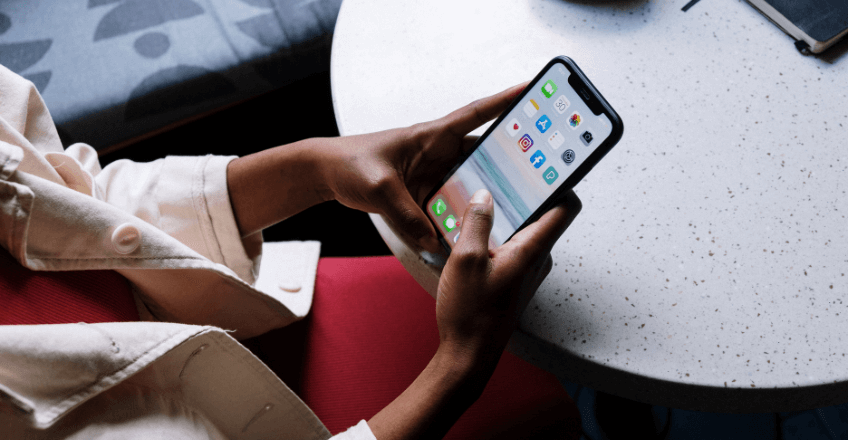 Your Co-op Business solutions offer refurbished Apple iPhones to businesses needing high performance and low costs. Our range includes the refurbished iPhone 8, SE (2nd gen), 11 and 12 minis to keep your business better connected at an affordable price.
However, you may wonder what the exact benefits are to businesses adopting refurbished Apple iPhones. Listed below are 8 benefits businesses can take advantage of when switching to Your Co-op Business Solutions.
1 - Save money
Refurbished smartphones cost considerably less than new ones, despite only limited or even no use at all. No matter the level of use, our iPhones have all received greater levels of testing than the newest Apple releases and are 'Grade A', meaning they're free from scratches or dents and factory restored.
2 - CSR boost
Corporate Social Responsibility targets can be achieved more easily if a business adopts refurbished iPhones as they will be lowering their environmental impact and CO2 footprint. Instead of paying for new devices which need to be mined, manufactured, and transported, businesses can be kinder to the planet with refurbished iPhones. This will boost any business's CSR credentials and result in a more sustainable operation.
3 - High-quality, Grade A devices
All our refurbished iPhones are 'Grade A' quality handsets, meaning they're guaranteed to be free from scratches or dents and factory restored. They arrive with a completely fresh operating system and are ready to set up straight out the box. Therefore, your refurbished iPhone has received more testing to guarantee its quality than if you were to buy it new from Apple.
Users can also be assured that all the features and comforts of having a new iPhone are included. Such as water & dust resistance, Dolby Vision sound, the newest iOS (excluding iPhone 8) and a super-sharp camera. Though you have a device that's better for the planet and businesses.
4 - Reducing E-waste
By giving a refurbished iPhone a second life, you are stopping precious materials and a CO2-intensive manufacturing process from being wasted. Avoiding landfills also ensures that fewer toxic chemicals can leach out into the surrounding environment as E-waste poses a significant risk to human, wildlife, and environmental health.
It's important to remember that refurbishing phones is actually better for the environment and climate change than recycling. It's certainly better than throwing away electronics, but recycling is still time and energy-consuming, resulting in more carbon emissions. Only the small and valuable elements of the device can be recycled, so there is still waste generated by the process.
5 - Free your business from long-term contracts
Your Co-op Business Solutions offer ultimate flexibility, as customers can decide how they expense their refurbished Apple iPhones. You can pay for your devices outright or you can opt for a contract that suits your business needs, it's up to you.
6 - 12 Months warranty as standard
We offer a free 1-year warranty as standard for all our refurbished iPhone models and there's a 14-day return window if you change your mind. We even throw in a plug and lightning charger adapter too – something, not even Apple has offered in recent releases.
7 - Improved brand image
Having refurbished devices is a clear signal to customers, stakeholders, and other businesses that you're making a conscious effort to operate more sustainably. If you take responsibility for your impact on the climate and the environment, you will present your business as forward-thinking and in touch with the world.
8 - Available to pair with Business SIMs
Why not streamline your business mobiles with a 5G SIM to match? Your Co-op offers climate-positive SIMs that reduce the users carbon footprint by 10kg each month. Pairing your refurbished iPhone with one of our SIMs (ranging from 3GB-100GB) makes for an ethical device that can help smash your CSR targets.
For instance, if your business switched 10 employees to refurbished iPhone SE's containing 10 of our business SIMs, you would reduce 100kg of your business's CO2 and plant 10 trees every two month.
Stay connected with 5G-powered refurbished iPhones whilst doing good for the planet.