6 Tips to Make Your Passwords as Strong as Possible
Published date: November 2019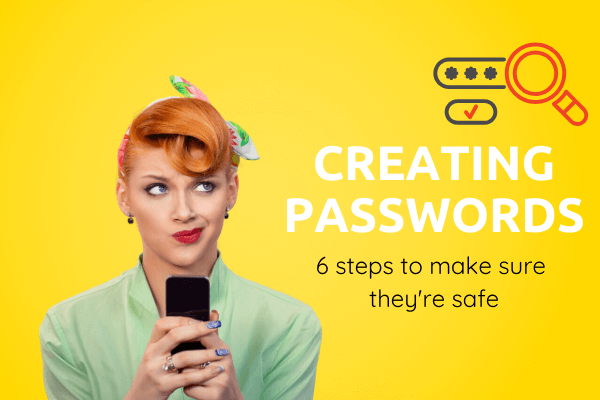 Having a secure password and updated recovery information is crucial to protect your online accounts. It´s common to read stories about big corporations that were victims of a security breach, and therefore their clients' accounts became vulnerable.
Companies such as Buffer, Adobe or Dropbox have suffered these attacks and it´s vital for us to keep our private information out of risk.
It's very surprising the number of people who use very easy passwords, such as 'password' or '12345', or important dates such as birthdays. However, we should avoid these behaviours, it´s not difficult to have safe passwords that are easy to remember, especially if you follow the advice, we offer you in this article.
Have a different password for each online account
If you use an easy to track password and you use the same code for all your accounts, your data is more likely to be in danger once someone discovers it. We recommend you create different passwords and the best way is to create your own formula.
Create your own formula for safe passwords
If you need a different password for each service you are registered in, you´ll need a formula that follows three basic rules: easy to remember, contains all type of characters, and that is associated with something easy for you to remember.
Don't use personal information
It´s incredibly important that you avoid using your personal data, particularly data that can be easily found in your public profile on Facebook. However, there will be personal data more private that you can use. For example, if you love sports or tv shows, you can use the name of a character or a public celebrity you admire to generate passwords mixing the names with other data.
Create patterns
Another great idea is to memorize patterns on the keyboard, as for example you´d do in your phone. You only will have to keep in mind the movements you do in your phone and translate them to your PC or laptop keyboard.
Numbers instead of letters
A safe password must include all type of characters and one way to do it is to convert certain letters into numbers that have similar form. For example, if you choose the sentence 'IwanttouseYAHOO' like your password for Yahoo. To make it more secure, you can introduce numbers '1W4NTT0US3Y4H00'.
If the options above don't work, use a password generator
If you still think that is very hard to create and remember safe passwords because your memory is not the best one, then we´d recommend you use apps such as
LastPass
,
Sticky Passwords
,
KeePass
or
1Password
. These applications usually will usually make you remember one password and the rest are generated and stored by them to be used anytime you need them. The good thing is you´ll get very long passwords, full of characters and, of course, very strong and safe.