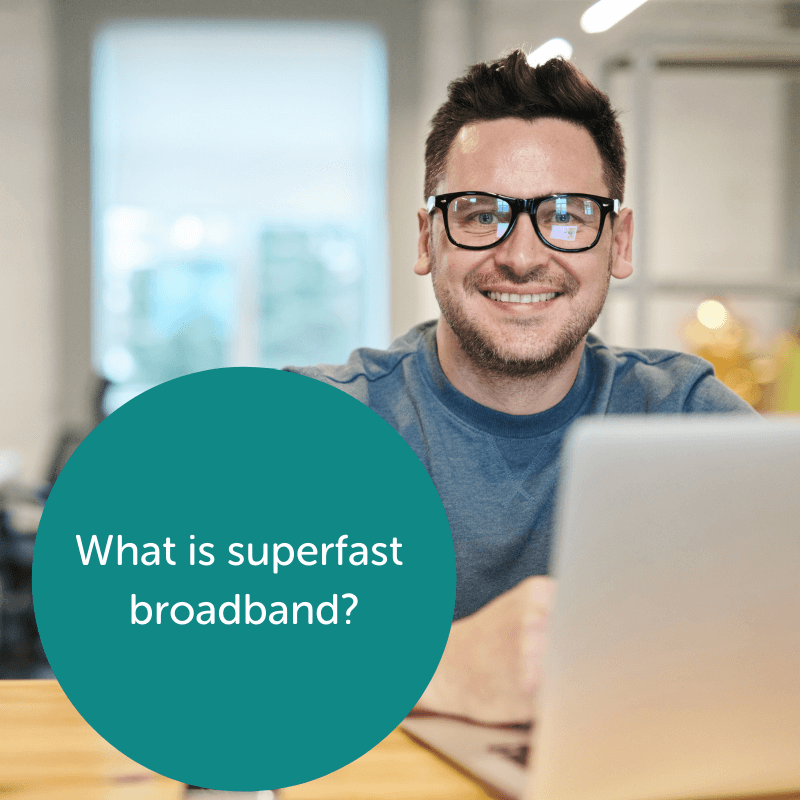 What is Superfast Broadband?
Superfast broadband refers to a fast internet connection that normally exceeds 30Mbps and goes up to speeds of 300Mbps, in the UK. It's now the most common type of internet connection nationally - with 96% of the country able to access some form of Superfast broadband connection, with some rural areas being the exception.
With a superfast broadband service multiple people can surf online at the same time, without speed dropping, which is why it's suitable for home life as well as business use. Superfast broadband is faster than 'Standard broadband' or 'Normal' options which are generally speeds less than 30Mbps. Anything that exceeds the Superfast limit of 300Mbps is generally considered Ultrafast or Hyperfast, but not everyone needs a connection this quick.
Who is Superfast Broadband for?
You might be wondering if you need a superfast connection - this really depends on your personal circumstances; namely who you live with, how many people are in your household and, how heavy your internet usage is on a daily basis.
Generally speaking, superfast broadband is suitable for households of 3-4 people who spend a good amount of time online. As the majority of households have multiple devices, e.g phone and laptop, or Smart TV - you'll need to factor this in when making a choice on the right package for your needs.
If you have a large household and just want to boost your current WiFi connection then a WiFi Gold solution might be worth looking into. This is a simple 'plug in and play' solution that boosts your connection in your home - it starts from just £5.50 pm.
Do you live with passionate gamers? Then these options might not be suitable for you, instead consider a Superfast Plus connection. This package offers speeds of up to 80Mbps with an average speed of 65Mbps. This is suitable for busy households who wish to all use devices separately. it's also a good option if anyone in your household is working from home remotely. This type of package will provide you with a reliable connection that is unlikely to be affected by other heavy users in your home - so you can get down to work.
Need a superquick connection? See our Superfast broadband packages.
Can I get Superfast Broadband?
When looking at if you have access to Superfast broadband, it really depends on where you live in the UK. Fibre optic cabinets are now widely installed across the country so Superfast and Superfast Plus packages are now widely available to most households. Although, if you are unsure, use our broadband checker to see if a Superfast connection is available to you.
If you are currently with another broadband provider and you are looking to switch - it's really easy to do so - find out how to switch broadband providers from our in-house experts.
At Your Co-op we guarantee you pay a fair price for your broadband package. That's why when your contract ends you'll continue paying the same rate, with no sudden price spikes - that's our Fair Price Promise.
FAQs on Superfast Broadband
How does Superfast Broadband work?
Superfast broadband refers to a fast connection that uses mostly fibre optic cables between your home and telephone exchange - that's why it's widely known as fibre optic broadband. It is also referred to as FTTC - which stands for 'Fibre To The Cabinet.
It works by delivering high-speed data down in an interconnected network of fibre cables - quite literally at the speed of light. This type of connection provides faster download speeds so you can browse the internet and occasionally stream music and videos, without much lag time.
Learn how all the different types of broadband work with our guide to broadband.
What is a fast download speed?
Is Superfast the same as Fibre?
Yes. Any type of Superfast connection is known as fibre due to the fiber optic cables that the connection is carried through to the telephone exchange. These are FTTC connections which use fibre cables upto the phone cabinet on your street and then copper wires carry the connection into your home. FTTP connections or (Ultrafast Fibre) use fibre cables to carry the connection straight into your home, however this type of connection is only available in 10% of homes throughout the UK.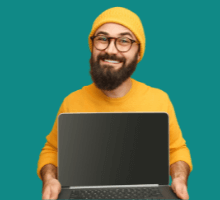 Find out answers to questions you have on broadband and mobile.