Using your mobile: How much time you spend on your phone and how to check if you have the right deal
Published date: October 2020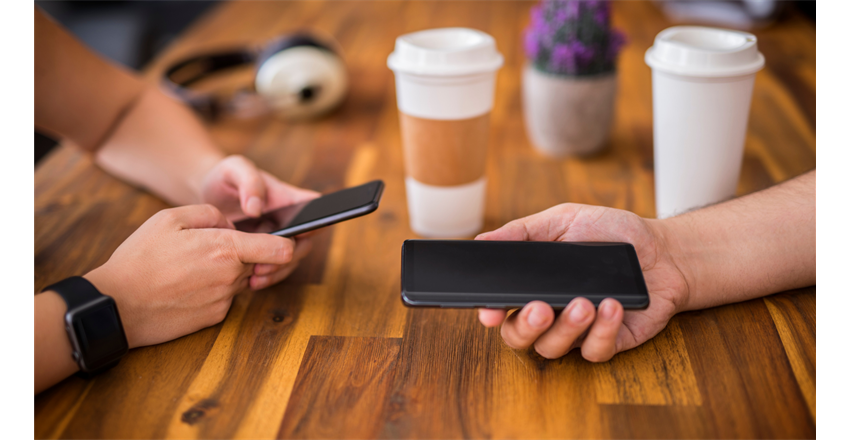 On average, Brits are spending more than 3 hours online daily, with almost two-thirds of this time being spent online on their smartphones. We check our phones constantly during the day and we may not be aware of the amount of time we're connected online, and if we have the right mobile deal.
The coronavirus has influenced the way we were using our smartphones, we were spending more time at home and we turned to our phones to keep in touch with our loved ones.
Ofcom's latest report
has revealed marked differences in how people used their phones before and during the lockdown period. We are spending more time on calls, but there was a significant rise of newer communication services such as Whatsapp, Zoom, and others - whether we were using them for calls, instant messaging or group calls.
Knowing how much time you are spending on your phone can improve your digital wellbeing. For instance, you can set app timers and schedule display changes. Also, information about your mobile allowance can result in helping to monitor your usage and to avoid the risk of going over your monthly data or minutes limit. A survey conducted by Which found that more than
50% of people are concerned about an unexpectedly high bill.
However, you may not know how to check this information and you may not be getting the most out of our phone and contracts. In this blog, we aim to show you how to keep track of your smartphone usage, and how to monitor your data and minutes spent.
Check how much time you're spending on your phone - iPhone
We use our phones for a big number of actions on a normal day, it's the first thing we interact within the morning when we stop the alarm, we browse a bit on our social media or newspapers before leaving bed each morning, and it comes with us pretty much everywhere we go. You may use an app to track your steps, your diary lives in your phone, or to check recipes. But do you keep a track of how much time you are spending on these apps and how much battery is being consumed?
Head to settings, then click on battery. A list of apps will appear below with their respective percentages of battery use for the last 24 hours or 10 days. Then you can check the time you have spent on each app.
Check how much time you're spending on your phone - Android
To manage how much time you spend on apps, you can open your phone's setting app, and tap the Digital Wellbeing & parental controls.
This app that you can find in your Settings app will help you to see how much data you're using, how many notifications you've gotten, and how often you've unlocked your phone and opened certain apps.
How much data do you use and how much do you need?
Many contracts now offer unlimited minutes and text, and the data is sometimes what drives the user to choose a particular bundle. If your bundle does not include unlimited data, you should know how to keep track of how much you're using.
It will depend on your usage to see how much you will need. For instance, if you are looking to stream video content, you'll need more data. Most of the smartphones have built-in settings that show you a detailed picture of your usage.
As a customer of The Phone Co-op
, you can keep track of your data and minutes usage in the
My Account
section. Besides, from your account section you can set up warnings that will alert you if you exceed your allowance.
How much data I use each month - If you have an iPhone
If you go to Settings - Mobile data you can see how much data you've used. If you are keen to monitor this month by month, then you will need to reset the statistics each time to set your data back to zero.
How much data I use each month - If you have an Android
Head to the Settings app on your phone and find a menu called Data USage or Data. You should make sure that your starting contract date is correct so you get the right insights. There's an option to set up a warning message that will alert you if you are close to your cap.
Keep a track of your minutes

The average mobile call in the initial weeks of lockdown lasted around five and a half minutes - nearly two minutes more than before the social and working restrictions began.
There are several free apps that you can use to monitor how many minutes you have used each month, such as My Data Manager or Phonalyzr.
If you are a customer of The Phone Co-op, head to the My Account section and you'll be able to keep a track of your minutes and set up a cap in your bill.
We hope that these tips will help you make the right decision about your mobile deal. At The Phone Co-op we offer a wide range of SIM only deals and Pay Monthly phones. If you still need some help choosing the best deal for you, try our recommendation tool and we'll guide you through the process.