Quarter of mobile phone users make less than five mobile calls a month, according to Ofcom
Published date: October 2019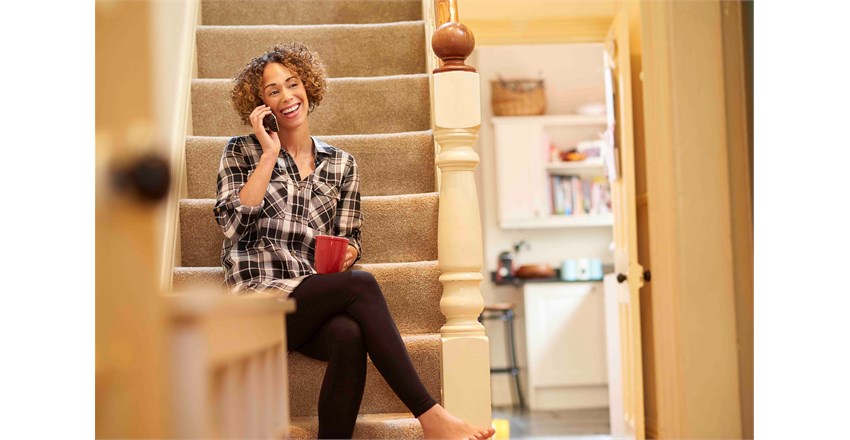 A quarter of people make less than five calls a month, while 6% make no calls at all, Ofcom revealed. Previous studies by Ofcom have shown that younger users prefer to use messaging services, such as Whatsapp, instead of making calls.
Ofcom has published the latest Mobile Matters report that looked at how around 150,000 people used their Android phone between January and March 2019.
Also, the figures have showed that people spend most of their time online connected to Wi-Fi (69%), rather than using 3G or 4G.
Ian Macrae, Ofcom's Director of Market Intelligence stated that:
People use their mobile in different ways around the country. But whether it's for going online or having longer chats, a good signal has never been more important. So, people can take several steps to boost their reception and stay connected.
This research also compared how long people in 10 major UK cities spend on conversations on their mobiles and Liverpool came top, spending almost seven minutes on the average call – more than 40% longer than London, who came second.
Mobile deals from The Phone Co-op
Whether you make a lot of calls or not, at The Phone Co-op we have many Monthly Mobile deals. Choose one of our great pay monthly mobiles and bundles that all come with unlimited call minutes, unlimited texts and a choice of data plans from 1GB to 60GB. If you don't want to commit to a new phone, discover Sim Only, we have plenty of Sim Only deals to so you don't have to throw your old phone away.
At the Phone Co-op, we pride ourselves on being an ethical Phone provider. We offer honest and transparent prices with no hidden charges. We are also a Fair Tax accredited business and have been awarded an Investors in People accreditation.