Our Advent Calendar with a difference
Published date: December 2019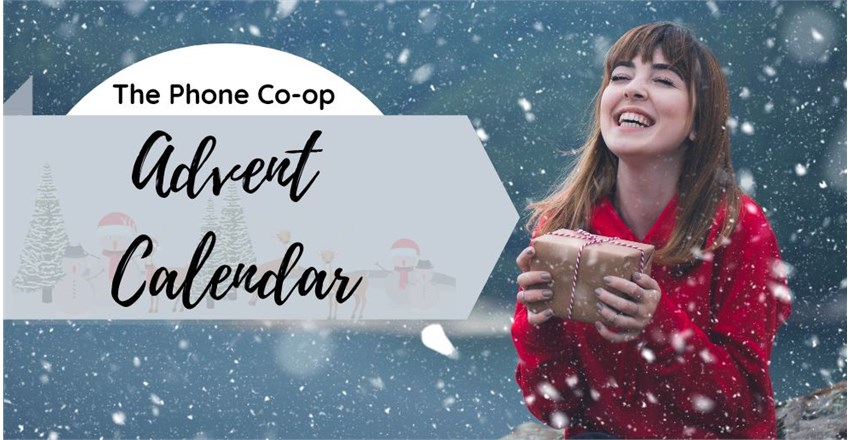 Have you spotted our Christmas Advent calendar this month? Instead of discounted offers for our broadband or half price mobile deals, we want to give something back to the community and support more than 20 very special organizations and charities.
Last year we helped raise hundreds of pounds for charities throughout the UK and that's why we have decided to launch it again in 2019. We wanted to say a big thank you to everyone who opened our advent calendar, shared our posts and donated.
This money helped homeless people find beds, invest in technology to help blind people see, aids in the research for arthritis, supports premature babies and rescued cats and kittens through the North.
We'd like you to open each window of our Advent Calendar 2019, and get involved with the organizations we're supporting.
Day 1: Fairtrade Foundation
Day 2: Lumos
Day 3: Reducing loneliness with technology
Day 4: Mind
Day 5: Forest School Association
Day 6: Thrive
Day 7: St Mungos
Day 8: RNIB
Day 9: Green Monday
Day 10: Anthony Nolan
Day 11: North Cotswold Community Awareness
Day 12: Coffee for Craig
Day 13: Christmas Jumper Day, Save the Children
Day 14: Enjoy Christmas with our Superfast Fibre Broadband
Day 15: Community and Technology: Doro phones
Day 16: The Lily Foundation
Day 17: Shelter
Day 18: RSPCA
Day 19: Fairphone
Day 20: If you have friends or family who struggle to receive medical attention, introduce them to Co-op Pharmacy.
Day 21: Bliss
Day 24: This Christmas, be a volunteer.
Day 25: Oxfam
Day 26: Arthritis Action
Day 27: Emmaus UK
Day 28: Be My Eyes
Day 29: Centre Point
These charities need support and donations every day, not just at Christmas. The links above will take you to their websites where you can learn more about the charities and donate.
If you would like to nominate a charity for Christmas 2020, please email marketing@thephone.coop.
*Please note that The Phone Co-op does not have a partnership with the mentioned organizations. The purpose of this advent calendar is to promote and create awareness about the work they do.