Meet Wally - our new Head of Sales and Services
Published date: May 2018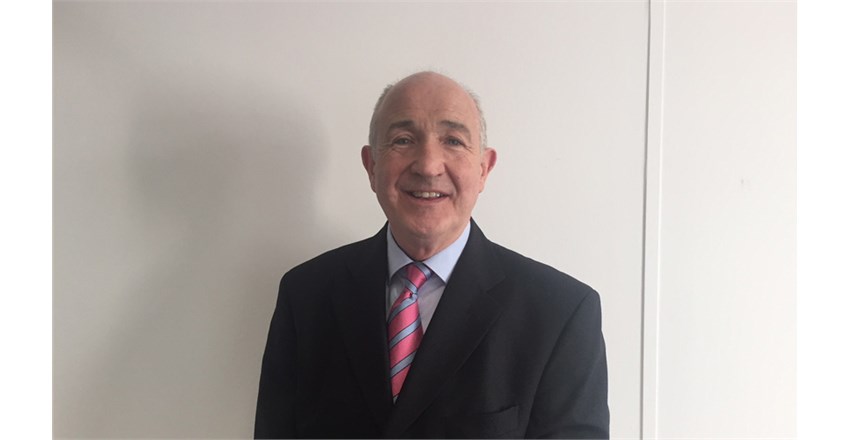 By Pat Moral

Wally Cowley is the new Head of Sales and Services at The Phone Co-op.

A former Director of Trinity Mirror and the Evening Standard. He was also a Non – Executive Director of Reed Aviation.

Wally also ran a boutique management consultancy working for a variety of leading international publishing and logistics companies. These include Independent News & Media, Mecom, News International, Associated Newspapers, Express Newspapers, The Asian Marketing Group (AMG), The Sportsman, Johnston Group, Marcus Evans Group and Booker Cash and Carry.

He also worked on a number of confidential Mergers & Acquisitions deals in the media industry, working closely with potential trade buyers / Private Equity Firms conducting due diligence in the valuation and appraisal of assets entering the market.

You have joined The Phone Co-op team in a time of changes and strategic growth. What do you think is the biggest challenge the business is facing at the moment?
The marketplace is fiercely competitive with BT/EE, Vodaphone, Virgin and others all competing. The Very Small and Micro Enterprise (VSME) and SOHO market similarly have over 110 known providers and resellers. However The Phone Co-op's customer loyalty significantly outperforms the market, especially with members.

In contrast, the mid-market is underserved and presents a significant opportunity. The Phone Co-op's integrated cloud, connectivity and calls (UC Cloud) proposition is a proven solution for businesses that goes beyond the telecoms and broadband revenue-driven business model.

We will continue to build our residential and business customer bases, exploiting the upheaval of BT's IP transition. We will specifically target mid-market organisations offering a managed service of cloud, connectivity and calls whilst continuing to share our co-operative values with businesses wishing to work with us.

If we're sitting here a year from now celebrating what a great year it's been for you in this role, what do you think you and your team would have achieved?
An approach to selling that allows the sales force to position the business and its product(s) to target customers in a meaningful, differentiated way.
Managing a sales team is more than adding up revenue at the end of a week, month or quarter. Part of what makes an effective sales manager is knowing the process of the sale: how many touches, or activities, it takes to close a deal; how long a deal should be in the sales pipeline; where deals get held up — the list goes on and on.

Sales reporting is where good sales managers live because it gives insight to the process and a foundation of successful sales operations, strategy and analysis. It's the process of keeping track of information at every step of the sales process and analysing the data, in order to predict where our company's success lies and determine where to improve our results.

I hope and believe that at the end of year one the team and I will have an understanding of the reasons behind our data and results, and a clear focus to work with and inspire companies looking for a better way of conducting business to join us.

You have worked as a consultant for lots of different companies, what do you think it takes to make The Phone Co-op more successful?
Simply put, Transparency, when everyone in the company can see what sales is doing, and what prospects and customers are doing, you can see everyone in the company's impact on sales. We will receive more ideas, responses and adaptations. Sales should be everyone's business. Throughout the buyer journey, prospective customers encounter marketing, customer service, support teams, account management and others outside of sales. Everyone in the organization should be aware that sales enablement should be a part of company culture.

This is your first experience working in a co-op, what does the 'co-operative difference' mean to you?
The Phone Co-op is like no other phone company or sales department for that matter it's unique. I have never worked for a sales organisation with such a commendable ethos and commitment to fairer and more sustainable working practices. It's simply admirable.
They have invested over £1M in social and environmental projects to contribute towards a more sustainable and fairer world. As a socially responsible organisation, they offer honest and transparent prices, with no hidden charges.
What's not to like?