Keeping in Touch Regardless of Age
Published date: December 2020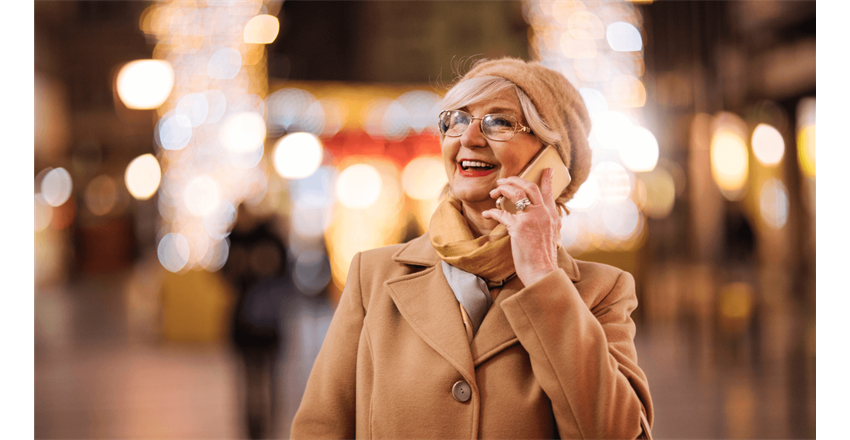 Mobile phones have transformed a generation, keeping people connected and ensuring that we can do the things we want to do on the move. Despite this, technology has improved at a rapid rate and those who are elderly might feel as though they have been left behind but that couldn't be further from the truth.
However, it might feel as though technology is leaving the older generation behind but when you have access to
Doro phones
and
e
mporia phones
, you can stay connected regardless of age or ability.
How a Mobile Phone Can Help Older People
It's fair to say that 2020 has been a challenging year for everyone. For those who are of a certain age, shielding and avoiding contact became a part of life but with that came a lack of interaction. Covid-19 has taught us to look at different solutions that help to keep us connected and mobile phones play a significant role.
With
Doro
and
emporia phones
, older people have access to phones that have been specially designed for those who are new to modern technology. Simple, clear designs help older people become familiar with how the phones work but more importantly, it enables the elderly to stay in touch with friends and loved ones. An intuitive interface and larger buttons make it possible to make use of all the features available but more importantly, the people who matter to us are nothing more than a phone call away.
Loneliness can lead to a range of mental health problems, especially when we have to stay socially distanced from people we care about. While there is no replacement for physical interaction, a mobile phone will allow you to get in touch with people at any time of the day. What's more, with phones such as the Doro 8080, you can access the app store and download apps such as Whatsapp. This will create more opportunities to stay in regular contact with people without needing to call someone. They have cameras too, which means regular video calls and the sharing of photos all becomes possible, allowing you to see the people you love the most.
Modern technology might be advancing but it's important to understand the positive impact it can have on our lives. We all understand the importance of staying in touch and even a short phone call or video call can improve the mental wellbeing of individuals, which is hugely important with Christmas just around the corner and the ongoing changes in relation to Covid-19 restrictions.
So, a mobile phone doesn't have to be a piece of equipment that you believe is completely out of reach. At the Phone Co-op, we believe in looking after communities in an ethical and responsible way which is why we are confident that we have the right phone for you. As a result, staying connected is easier and more accessible than you might have thought!
Furthermore, we also have a competition to win an Emporia smartphone for Christmas which means that you could be the owner of a brand new phone that will transform your life!