Introducing Our Broadband Fair Price Promise | The Phone Co-op
Published date: February 2019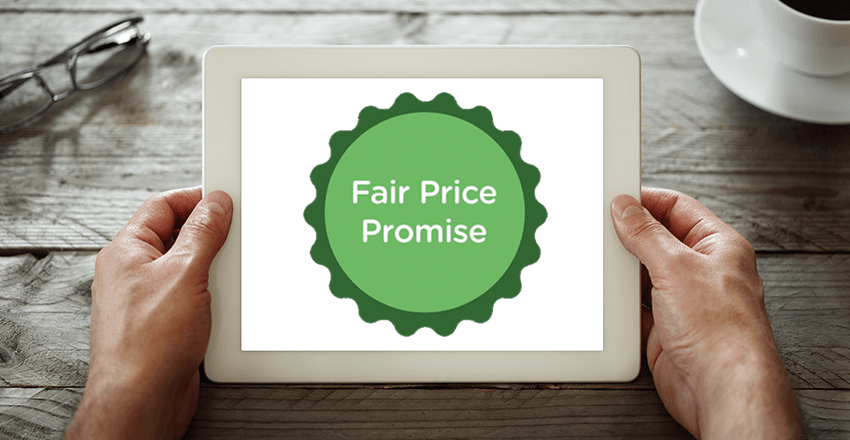 Unexpected Broadband Price Hikes? Introducing the Phone Co-op Fair Price Promise
Broadband is now 'the fourth utility', as vital for running our homes and our lives as gas and water.
However, broadband services can be a let-down. This essential service can be hampered by slow speeds, bad (or uncontactable) customer services and long contracts which can lock consumers into a service where they are already overcharged.
Worse still, when an opportunity to switch service providers arises and a contract is coming to an end, many ISPs leave the consumer uninformed, automatically renewing a contract on a higher price than previously agreed.
It is estimated that over 10 million customers in the UK are currently on deals with a price increase at contract renewal. These are often buried in the small print of contracts, leaving consumers under-informed and 'burned' by contract renewals – which often happens without fair warning to the customer.
Struggling to get a fair deal on your broadband?
Many consumers are missing out on saving money through a fairer deal, with up to 50% of the broadband market inactive and staying with their current provider.
It is estimated that these price increases as a contract rolls over has an average increase of 20%.
Recent research by OfCom has revealed that many are unaware that they can switch to a new contract and broadband provider when their current contract ends.
New broadband deals which can save you money can often be pushed out erratically, pushed at the end of financial quarters to help with numbers – meaning you can miss out on a deal which could save you hundreds over a contract simply because your contract came up in the wrong month.
This is why at the Phone Co-op we developed our unique Fair Price Promise
At the Phone Co-op, we believe the consumer should always get a fair deal. We value total transparency and honesty.
We wanted to commit to our vision of a fairer, better world through the Phone Co-op Fair Price Promise, offered through our Superfast Fibre Broadband and Unlimited Broadband products.
We are the UK's only telecoms Co-operative. We are a membership organisation, meaning our priority is providing a flawless and, above all, fair service to our members.
Our Fair Price Promise has three leading promises for our members and customers:
You'll pay the price you agreed, throughout the contract
Our initial contract period is only 12 months, and the price you pay when you sign up will be the price you pay throughout that period. When your contract ends, you'll carry on paying the lowest standard rate. No price hikes, no nasty surprises.
We'll automatically move you to our lowest standard rate when your contract ends
If we reduce our standard rate in your contract period, once you have fulfilled the contract period, you will be automatically moved to the new reduced standard rate. If our standard rates rise, you will be advised before you renew your contract. No rip-offs, no arguments.
If you're not completely satisfied within 30 days, you can walk away, no questions asked
You'll get the service we promise – or you can walk away.
If there's any problem with reliability, or you're not getting the speeds we've told you your line is capable of, we'll do our best to resolve the issue in the first 30 days of your contract. If we can't, you can cancel and walk away. No penalties, no questions asked.
Fair Price Promise applies to all broadband packages offered on our website today
At the Phone Co-op, we believe we can provide broadband you can trust.
See our range of broadband products and check your availability for this service here.